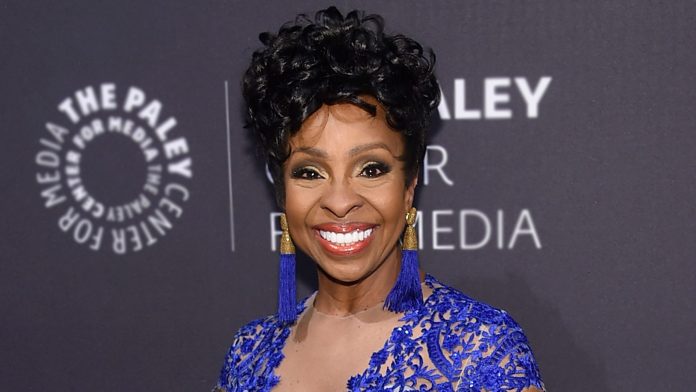 THE LEGENDARY ARTIST PERFORMS AT THE PLAZA THIS SUNDAY AT 7:30 PM
Evansville, IN –  July 27, 2022 – Legendary singer and songwriter Gladys Knight, known as Grammy® royalty,' is scheduled to take the Aiken Theatre stage this Sunday July 31. The John F. Kennedy Center for Performing Arts recently announced Knight will be honored for her lifetime achievements. Patrons will enjoy hits from Gladys Knight's impressive 55-year music career at this Sunday's show. The attached press release from The Kennedy Center Honors outlines further details of the awards
Ticket Information for Gladys Knight in Evansville
What:                   Gladys Knight
When:                  Sunday, July 31, 2022, at 8:00 PM
Where:                Old National Events Plaza, Aiken Theatre
Tickets:                Tickets start at $46.50 plus applicable fees and tax.
(WASHINGTON)—The John F. Kennedy Center for the Performing Arts today announced the selection of five Honorees who will receive the 45th Kennedy Center Honors for lifetime artistic achievements. Recipients to be honored at the annual national celebration of the arts in Washington, D.C. are: acclaimed actor and filmmaker George Clooney; contemporary Christian and pop performing artist ; the legendary singer of soul, Gospel, R&B, and pop; Cuban-born American composer, conductor, and educator Tania León; and iconic Irish rock band , comprised of band members,,, and. 2 
The Kennedy Center also announced today that Done+Dusted, the award-winning production company and producers of the Center's Mark Twain Prize since 2018, have been selected as Executive Producers of the 45th annual Kennedy Center Honors. 
Kennedy Center Chairman David M. Rubenstein said this about the 2022 Honorees: 
"Whether saving humanity, masterminding a heist, or captaining a ship in dangerous seas, actor George Clooney's unique brand of earnest charisma and his complete embodiment of a character has led us to root for him every time; multi-platinum singer-songwriter Amy Grant became the first artist to bring contemporary Christian music to the forefront of American culture, then equally thrived after crossing over into mainstream pop with hit after hit, and today is revered as the "Queen of Christian Pop"; in her 55-year music career, legendary singer and America's beloved "Empress of Soul" Gladys Knight went from the Pips of Georgia to Grammy® royalty, showcasing a boundless vocal range and soulfulness that has stood the test of time; a brave, young Cuban refugee turned Pulitzer Prize-winning composer and music ambassador, Tania León has blessed America for more than five decades with her astoundingly original compositions and continues to be a major influence on classical music; and one of most influential rock bands of the modern rock era, U2, won over America and the world long ago with their iconic anthems, potent lyrics, and powerful messages of social justice and global citizenship—earning a musical legacy that crosses generations, inspires, and unites." 
Deborah F. Rutter, Kennedy Center President, added: 
"For nearly a half-century, the Kennedy Center Honors has represented the very best of America's creative culture. The Honors is often referred to by past recipients as the pinnacle of awards because it recognizes not just one performance, album, or film, but esteems an artist's cumulative body of work and influence over many decades. This level of distinction is important. Through this holistic viewpoint, each year's Honorees add another layer to the complex and inspiring collage of artists that together tell the story of our collective contribution to global culture. Now, as the Center completes its yearlong 50th Anniversary celebration, I cannot help but think that the Kennedy Center's namesake would surely smile at this celebration that brings us closer to his vision of 'an America which will reward achievement in the arts as we reward achievement in business or statecraft.'" 
Throughout its 44-year history, the annual Honors Gala has become the highlight of the Washington cultural and society calendar, and its national broadcast on CBS is a high point of the television season. On Sunday, December 4, in a star-studded celebration on the Kennedy Center Opera House stage, the 45th class of Kennedy Center Honorees will be saluted by today's leading performers from New York, Hollywood, and the arts capitals of the world. Seated in the Box Tier of the iconic Kennedy Center Opera House, the Honorees will accept the recognition and gratitude of their peers through performances and tributes. The 45th Kennedy Center Honors Gala concludes with a dinner in the Grand Foyer. 
The Honors Gala will be recorded for broadcast on the CBS Television Network at a later date for the 45th consecutive year as a two-hour primetime special and will be available to stream live and on-demand on Paramount+. 
Joining this year's Honors creative team is Done+Dusted, a production company with a reputation for creating and capturing the moments that make headlines and shape culture. The 45th annual Kennedy Center Honors will be 3 
produced by Done+Dusted in association with ROK Productions, represented by Elizabeth Kelly, who will executive produce alongside David Jammy and Ian Stewart. 
Done+Dusted is a multi-award-winning global entertainment group with offices in Los Angeles, London, and Abu Dhabi, the preeminent producer of live television events in the world. D+D has produced the previous three Mark Twain Prize shows at the Kennedy Center and has reimagined and reinvigorated the country's preeminent recognition for humor, resulting in an Emmy®-nominated tent-pole on the Kennedy Center calendar. 
Whether it is producing the most watched television event in history (The London Olympic Opening and Closing Ceremonies), the Apple TV+ world rating blockbuster Mariah Carey's Magical Christmas Special, the ABC hit series of Disney Singalongs, multiple network "roadblocks" including Stand Up To Cancer and Graduate Together, YouTube Originals' most watched live event ever, Dear Class of 2020, the last four Emmy Awards® (including two during the pandemic), or the ABC ratings sensation Little Mermaid Live, D+D's work bears the distinct badge of quality, spectacle, and storytelling that makes it, unequivocally "Done+Dusted." 
The Exclusive Sponsor of the Kennedy Center Honors is CBS. 
The Exclusive Underwriter of the Kennedy Center Honors Gala is Boeing. 
The Official Airline of the Kennedy Center Honors is Delta Air Lines. 
The Kennedy Center Honors Founding Producer is George Stevens, Jr. 
The Honors recipients are recognized for their contributions to American culture through the performing arts—whether in music, dance, theater, opera, motion pictures, or television—and are confirmed by the Executive Committee of the Center's Board of Trustees. The primary criterion in the selection process is excellence. The Honors are not designated by art form or category of artistic achievement; the selection process, over the years, has produced balance among the various arts and artistic disciplines. 
The Honoree selection process includes solicitation of recommendations from former Honorees, the artistic community, the Kennedy Center Board of Trustees, and the general public. This year's selected Honorees were chosen based on the recommendation of the Center's Special Honors Advisory Committee, which is chaired by David Bohnett and includes past Honors recipients and distinguished artists Julie Andrews, Gloria Estefan, Herbie Hancock, Judith Jamison, Lionel Richie, and John Williams as well as David M. Rubenstein, Deborah F. Rutter, Bryan Lourd, Cappy McGarr, Shonda Rhimes, and Daryl Roth. These individuals play a critical role in the evaluation and selection process, and the Kennedy Center is indebted to them for their involvement. 
45TH KENNEDY CENTER HONOREE STATEMENTS 
"Growing up in a small town in Kentucky I could never have imagined that someday I'd be the one sitting in the balcony at the Kennedy Center Honors. To be mentioned in the same breath with the rest of these incredible artists is an honor. This is a genuinely exciting surprise for the whole Clooney family." 
–George Clooney 
"Never in my wildest dreams did I imagine ever receiving this prestigious Kennedy Center Honors. Through the years, I've watched so many of my heroes serenaded by colleagues and fellow artists, always moved by the ability of 4 
music and film to bring us together and to see the best in each other. I cannot wait to celebrate with my fellow honorees, friends, and family. Thank you for widening the circle to include all of us." 
–Amy Grant 
"I'm humbled beyond words to be included amongst this prestigious group of individuals, both past and present. You could never have told me as a young girl starting my career that I would be honored on a stage such as this, with artists and humanitarians such as these—it just wouldn't have seemed possible. It would have been the dream of all dreams. I have been blessed with so much in my life and this certainly stands with those achievements at the top of that list. To be honored as a Kennedy Center Honoree is among the highlights of my career. I stand here with my fans, my family, my friends, my team, and my faith in accepting such an amazing distinction. It is dedicated to all those who paved the path for me to be able to accomplish the wonderful blessings I've been able to receive. The Kennedy Center's commitment to the arts is unparalleled and I am so very grateful for this moment." 
"Little did I imagine when studying in La Habana that life was going to grace me with such a distinction! My first thoughts went to my ancestors: they believed in my dreams, and what we lacked in material wealth, they made up for in spirit, encouragement, and support. My heartfelt thanks go to the many people who have blessed my path by helping my talent to blossom and by giving me the chance to be heard. I am incredibly humbled to join such a prestigious family of artists, and deeply grateful to the Kennedy Center for bestowing me with this incredible honor." 
–Tania León 
"In December 1980, we made our first trip across the Atlantic to America. Our first show was at The Ritz in New York City, and the second, The Bayou in D.C. We had big dreams then, fueled in part by the commonly held belief at home that America smiles on Ireland. And it turned out to be true, yet again. But even in the wilder thoughts, we never imagined that 40 years on, we would be invited back to receive one of the nation's greatest honours…It has been a four-decade love affair with the country and its people, its artists, and culture. We consider America to be a home away from home and we are very grateful to the Kennedy Center Honors for welcoming us into this great clan of extraordinary artists." 
–U2 (Bono, The Edge, Adam Clayton, Larry Mullen Jr.) 
ABOUT THE 45TH KENNEDY CENTER HONOREES 
George Clooney (actor) 
George Clooney's achievements as a performer and filmmaker have earned him two Academy Awards®, five Golden Globes®, including the Cecil B. DeMille Award, four SAG awards, a BAFTA award, two Critics' Choice Awards, an Emmy®, four National Board of Review Awards, and the AFI Lifetime Achievement Award. 
Films from his production company with Grant Heslov, Smokehouse Pictures, include Warner Bros' Academy Award®-winning drama Argo, Good Night, and Good Luck, The Midnight Sky, The Ides of March, Boys in the Boat, and Ticket to Paradise. 
He has also starred in films such as Out of Sight, O Brother, Where Art Thou, Syriana, Michael Clayton, Up in the Air, The Descendants, Gravity, and the Oceans trilogy. 
Before his film career, Clooney starred in several television series, becoming best known to TV audiences for his five years on the hit NBC drama ER. His portrayal of Dr. Douglas Ross earned him Golden Globe®, SAG, People's Choice, and Emmy Award® nominations. 5 
Among the many honors received as a result of his humanitarian efforts was the 2007 Peace Summit Award, given at the eighth World Summit of Nobel Peace Prize Laureates, and the 2010 Robert F. Kennedy Ripple of Hope Award. 
Clooney has produced three telethons: The Tribute to Heroes (post 9/11), Tsunami Aid: A Concert of Hope, and Hope for Haiti Now, the latter of which raised a record 66 million dollars from the public. 
In August of 2016, George and his wife Amal launched the Clooney Foundation for Justice. 
Recent Kennedy Center history: George Clooney narrated the tribute for 2017 Kennedy Center Honoree Norman Lear. 
Amy Grant (singer-songwriter) 
Amy Grant's career spans more than 40 years and stretches from her roots in gospel into becoming an iconic pop star, songwriter, television personality, and philanthropist. With three multi-platinum albums, six platinum albums and four gold albums, her total career album sales have exceeded 30 million and over 1 billion global streams. Grant's chart success has been consistent throughout her career with six No. 1 hits, 10 Top 40 pop singles, 17 Top 40 Adult Contemporary tracks, and multiple Contemporary Christian chart-toppers. In addition to her six Grammy Awards®, Grant has earned 26 Dove Awards (including four Artist of the Year Awards) and has been awarded a star on the Hollywood Walk of Fame as well as the Music City Walk of Fame and the Nashville Songwriter's Hall of Fame. Conventional wisdom has it that Grant put Contemporary Christian Music on the map becoming the first Contemporary Christian artist to have a platinum record, the first to hit No. 1 on the Pop charts and the first to perform at the Grammy Awards®. With that, her legacy as one of the most influential artists of the past four decades is assured. 
Grant's philanthropic work dates to the beginning of her career has come from a long line of philanthropists in her family. Her work with St. Jude Children's Hospital, The Red Cross, Compassion International, Second Harvest Food Bank, MusiCares, The Nashville Symphony, and Nashville Rescue Mission to name a few, has been a passion for decades. Grant says, "My heroes are people that help other people" and she has devoted her life to live that example. Over the course of the last decade, through her Helping Hands Foundation, Grant has opened her farm to various organizations including Barefoot Republic, Citygate Network, Music Therapy For Veterans, and several others as an oasis for hope and healing. In February 2020, The T.J. Martell Foundation, the music industry's leading nonprofit to fund innovative medical research focused on treatments and cures for cancer, honored Grant with the Tony Martell Outstanding Entertainment Achievement Award at their 2020 Honors Gala. Grant lives in Nashville, Tennessee with her husband Vince Gill and their large extended family. 
Recent Kennedy Center history: Amy Grant co-hosted a benefit concert in the Kennedy Center Concert Hall on June 8, 2009 to launch the nationwide Challenge America initiative, honoring and supporting America's injured veterans, which was co-founded by co-host Vince Gill. 
Gladys Knight (singer and actress) 
The great ones endure, and Gladys Knight has long been one of a very few at her vocal level—truly an icon in the music industry. Unmatched in her artistry, she is an eight-time Grammy Award® winner with No. 1 hits in Pop, R&B, and Adult Contemporary, and she has also triumphed in film and television. 
Georgia-born, Knight began performing gospel music at age four and sang as a guest soloist in the choir. Four years later, she won the grand prize on television's Ted Mack's Amateur Hour. The following year, she along with her brother Bubba, sister Brenda, and two cousins formed The Pips. In 1962, the classic group was renamed Gladys Knight & The Pips. 
The group's first album debuted in 1960 with Knight, at just 16, singing lead. With the Pips singing lush harmonies and providing graceful choreography, the group went on to achieve musical icon status. Hits like "I Heard It Through the Grapevine" and "If I Were Your Woman" along with Top 10 singles like "Neither One of Us (Wants to 6 
be the First to Say Goodbye)," "Best Thing to Ever Happen to Me," and the #1 smash hit "Midnight Train to Georgia" established the group as the premiere pop/R&B vocal ensemble in the world. Knight enjoyed another #1 hit in 1985 teaming with Stevie Wonder, Elton John, and Dionne Warwick on "That's What Friends are For." 
Gladys Knight has recorded more than 38 albums in her storied career. She has earned a star on the Hollywood Walk of Fame, been inducted into the Rock 'N' Roll Hall of Fame and received Lifetime Achievement Awards from the Rhythm & Blues Hall of Fame and the BET Awards along with a Legend Award from the Soul Train Awards. 
She is a mother, grandmother, and great-grandmother as well as a performer and businesswoman with a spiritual outlook on life keeping her young at heart and admired by millions. 
Recent Kennedy Center history: Gladys Knight was among the guest cast paying tribute to Kennedy Center Honoree Garth Brooks (43rd Kennedy Center Honors in May 2021). Additionally, she was among the cast for the Let Freedom Ring Celebration on January 16, 2017 in the Kennedy Center Concert Hall. On September 12, 2000, Knight headlined A Knight of Inspiration, a benefit concert for the American Diabetes Association in the Terrace Theater. 
Tania León (composer, conductor, educator, and advisor) 
Born in Havana, Cuba, Tania León is highly regarded as a composer, conductor, educator, and advisor to arts organizations. Her orchestral work Stride, commissioned by the New York Philharmonic, was awarded the 2021 Pulitzer Prize in Music. 
Recent premieres include works for Los Angeles Philharmonic, Arkansas Symphony Orchestra, NDR Symphony Orchestra, Grossman Ensemble, International Contemporary Ensemble, and Jennifer Koh's project, Alone Together. Appearances as guest conductor include Orchestre Philharmonique de Marseille, Gewandhausorchester, Orquesta Sinfónica de Guanajuato, and Orquesta Sinfónica de Cuba, among others. Upcoming commissions feature works for the NewMusic USA Amplifying Voices Program, the League of American Orchestras, The Musical Fund Society in Philadelphia to celebrate their 200th anniversary, and Claire Chase, flute, and The Crossing Choir with text by Rita Dove. 
A founding member of the Dance Theatre of Harlem, León instituted the Brooklyn Philharmonic Community Concert Series, co-founded the American Composers Orchestra's Sonidos de las Américas Festivals, was New Music Advisor to the New York Philharmonic, and is the founder/Artistic Director of Composers Now, a presenting, commissioning and advocacy organization for living composers. 
Honors include the New York Governor's Lifetime Achievement, inductions into the American Academy of Arts and Letters and the American Academy of Arts and Sciences, and fellowship awards from ASCAP Victor Herbert Award and The Koussevitzky Music and Guggenheim Foundations, among others. She also received a proclamation for Composers Now by New York City Mayor, and the MadWoman Festival Award in Music (Spain). León has received Honorary Doctorate Degrees from Colgate University, Oberlin, SUNY Purchase College, and The Curtis Institute of Music, and served as U.S. Artistic Ambassador of American Culture in Madrid, Spain. A CUNY Professor Emerita, she was awarded a 2018 United States Artists Fellowship, and Chamber Music America's 2022 National Service Award. 
Recent Kennedy Center history: Tania León was commissioned by the Kennedy Center to compose incidental music for Wendy Kesselman's play Maggie Magalita (1980), for which she conducted the Kennedy Center Opera House Orchestra (KCOHO) in those performances. The premiere of her composition, At the Fountain of Mpindelela, was held at the Kennedy Center Terrace Theater as part of a 2000 celebration honoring Nelson Mandela, presented by National Musical Arts. Additionally, León has conducted the KCOHO in various performances in the 1990s, such as Dance Theatre of Harlem in March 1992 and March 1993 (Kennedy Center Opera House). 7 
U2 (rock band – Bono, The Edge, Adam Clayton, and Larry Mullen Jr.) 
Bono, The Edge, Adam Clayton, and Larry Mullen Jr. met as teenagers at Dublin's Mount Temple School, and in 1978, U2 was formed. From the beginning, U2 were marked out by their drive and ambition, forming as a band—as they've said—"before they could play." 
Forty years later, U2 is acknowledged as one of the best live acts in the world. The band has toured the globe countless times, released 14 studio albums, sold 170 million albums, and won numerous awards, including 22 Grammys® and Amnesty International's Ambassador of Conscience award. U2 were inducted into the Rock and Roll Hall of Fame in 2005 and have twice been nominated for an Academy Award for Best Original Song: in 2003 for "The Hands That Built America" for Gangs of New York, and in 2014 for "Ordinary Love" for Mandela: Long Walk to Freedom. 
U2's 14th studio album Songs Of Experience –the companion release to 2014's Songs Of Innocence –was released in December 2017 and includes tracks "Get Out Of Your Own Way" and "You're The Best Thing About Me." The album debuted at #1 on the Billboard 200, setting U2 apart as the only band in history to have topped the chart in four successive decades. 
In 2018, U2 hit the road with the eXPERIENCE + iNNOCENCE Tour, an arena production which saw the band continue to push the creative boundaries of technology and engineering. And following 2017's acclaimed stadium run with The Joshua Tree Tour, the record-breaking smash hit tour celebrating the band's seminal 1987 album The Joshua Tree, 2019 saw The Joshua Tree Tour visit New Zealand, Australia, and Japan, as well as bring "the biggest band in the world" (The Guardian) to Singapore, Seoul, Manila, and Mumbai for the very first time. In November 2019, the band released a track in collaboration with A.R. Rahman titled "Ahisma," which was performed live at Mumbai's D.Y. Patil Stadium. In 2020, SiriusXM and U2 announced the launch of U2 X-Radio, a complete immersion into the work and influences of the band from the Northside of Dublin, all curated by U2. 
In 2021, U2 released a series of four live shows with enhanced visuals and remastered audio, broadcast for the first time on the band's YouTube channel. The event is called U2: The Virtual Road, including all new and exclusive opening act performances from Dermot Kennedy, Fontaines D.C., Carla Morrison, and Feu! Chatterton. Last year also saw the release of new music with a new original song titled "Your Song Saved My Life" for Sing 2, in which Bono also made his animated film debut, playing lion and reclusive rock legend Clay Calloway. And in May 2021, Bono and The Edge collaborated with Dutch DJ Martin Garrix to create the track "We Are The People," the official anthem for the UEFA 2020 European Football Tournament. 
November 2021 marked the 30th anniversary of U2's groundbreaking album Achtung Baby and a Deluxe Vinyl Edition, plus a digital box set, was released to celebrate the occasion. www.U2.com 
U2 – Discography 
Boy (1980); October (1981); War (1983); The Unforgettable Fire (1984); The Joshua Tree (1987); Rattle and Hum (1988); Achtung Baby (1991); Zooropa (1993); Pop (1997); All That You Can't Leave Behind (2000); How to Dismantle an Atomic Bomb (2004); No Line on the Horizon (2009); Songs of Innocence (2014); Songs of Experience (2017). 
Recent Kennedy Center history: As an ensemble, this marks U2's first association with the Kennedy Center. Bono performed as part of the debut of "America's Song," broadcast live as part of a special edition of The Oprah Winfrey Show, airing the day before President Barack Obama's inauguration (January 2009). 
For ticket inquiries, please visit Kennedy-center.org/honorsinfo or email Honors@kennedy-center.org. 8 
Discover the Kennedy Center on social media: @KennedyCenter

 

@kennedycenter

 

@kennedy.center

 

@kencen