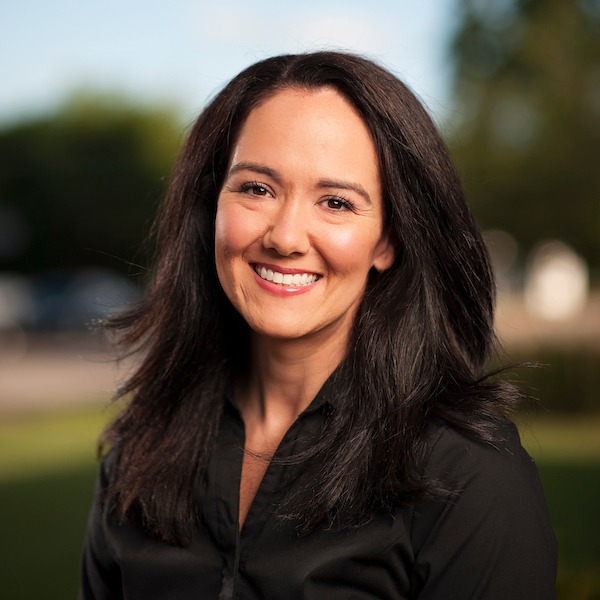 ALEXIS BERGGREN, GENERAL MANAGER
OLD NATIONAL BANK PLAZA
'Tis the Season for the team at Old National Events Plaza to plan for the future.  Typically, during budget season, we look at past performance, carefully analyze our operation, and identify areas for growth and improvement.  Then, we set higher and more aggressive goals than the year prior.  I can't remember a time where I haven't sought to earn more, spend less and break records!  Even this time last year, many companies, ours included, were working from 2019 numbers, and expecting a return to "normal" by July 4, 2020.  Remember Stage 5?
But this year is different.  The categories and the topics for discussion are the same, among them: staffing levels, forecasted events, and ways to save on expenses.  But when I think hard about 2022, read the reports, and process the data, it feels a bit like the Twilight Zone.  I find myself reaching out to colleagues across the industry, and the country, asking, "But what do we actually think is going to happen next year?"  Sure, the phones are ringing again, the clients are responding more quickly, and the artists and entertainers are starting to tour.  But what factor does reality have as the industry looks to recover from its worst setback in history?  How do we match demand, with supply, with resources, given so many unknowns?
Unfortunately, no one seems to know the answer, but one thing seems clear.  The tourism, hospitality and entertainment industries have been in free fall, and the comeback is going to look different across our landscape, from business to business and market to market.  
If I were to gaze into my crystal ball…
The entertainment side of our business — festivals, live events, and concert tours — is already starting to come back.  We've certainly seen that locally, with several big shows announced and the return of beloved annual celebrations, which is exciting!  Except there might be a catch.  Commodities are more expensive than before, and staff is incredibly hard to find right now.  So in some cases, you may pay more for your tickets and wait in longer lines at the concession stand.  Speaking of tickets, event promoters are going to need to sell lots of them to justify more programming in the months to come.  But, with domestic leisure travel demand back to pre-pandemic levels, it would appear that many people are using their disposable income to get out of town.  Our charge, then, is to quickly become the regional destination that people travel to, by offering excellent events, first-class attractions, and a well-networked hospitality community.  The challenge right now?  That hospitality community needs to be staffed appropriately and equipped with the resources to ensure we are delivering services at consistently high-quality levels.  But we are in short supply of staff and therefore consistency, and it's not just an Evansville problem.  Talking with a colleague of mine in Detroit recently, she said she was excited to see events returning, but she was concerned, because there were only five restaurants open in Downtown Detroit, and the attendee experience was going to suffer.  She's right.  Even before the pandemic, it was not enough to just put an artist onstage; guests deserve an experience, not simply an event.  That philosophy will become even more important in the months to come, and our industry will need to stay focused on clients' needs and stay committed to finding nuanced approaches to customer engagement across the city.  
On the meetings and convention side, there are a lot of conversations happening, but the commitments have been slower to follow.  Companies and planners are anxious to get back to the business of meeting, but ongoing corporate travel restrictions, remote workforces and reduced budgets will continue to present challenges for the next 12-18 months.  Our venue continues to juggle rescheduled and previously booked events, postponements and new inquiries.  The destinations that fare best will be those that can, in a significant way, financially incentivize organizations to attract their business.  You can expect a lot of destination management companies will have their checkbooks out this year and next.  I realize that paying planners to hold their meetings in your city may seem counterintuitive, but convention centers like Old National Events Plaza are designed to drive urban economies.  Tax revenues generated by visitors make it possible to reinvest and grow our community, and hopefully lower the tax burden on our residents.  Although the recovery may be slower on the meetings and convention side, I am encouraged by the synergy building among our local tourism and hospitality leaders.  We are seeing tremendous lead generation across the sales teams at event venues, the Evansville Convention & Visitors Bureau and from our hotel partners.  A rolling schedule of "definite" events committed across the city through 2025 is expected to bring almost 20,000 attendees and over $8 million in economic impact.  Additionally, "tentative" leads through 2025 could result in an additional $25 million in economic impact.  So, while 2025 may seem far away, and the recovery for conventions and conferences might be slower than we'd hoped, one strategy will be to focus on growing other segments of our business in the meantime.  With people anxious to reconnect with loved ones and friends, and find services and products at reasonable prices, receptions, reunions, and consumer shows may prove to be an important segment of our business in the months ahead.  
Admittedly, this is not the "unabashedly hopeful" article I had hoped to pen, but I would characterize myself as "cautiously optimistic."  COVID challenged everyone and created upheaval in our professional and personal lives, but we will turn setbacks into comebacks.  Here are a few ideas for how we can help ourselves:
Events and attractions will only be successful if people attend them.

 

Please, be a tourist in your own town.
Your hospitality providers are navigating wildly uncharted territories.

 

Thank you for showing them some patience and grace.
Like it or not, COVID will change the way we live and play for months and years to come.

 

Expect things may look or feel different, and guidelines could vary between events.

 

Artists and meeting planners can and will dictate their own protocols.

 

Many performers are even carrying COVID-specific riders, which is a set of requests that promoters and venues must fulfill.
Get your vaccine.

 

If, for no other reason, because it makes good business sense.

 

Many local restaurants and retailers would not survive another cycle of closures or restrictions.

 

Plus, I can honestly report that meeting planners and event promoters are asking about community vaccination rates; the higher the rate, the stronger the selling point.

 

Get your vaccine.
We know by now we cannot predict what will happen next, but this difficult time for our industry will pass.  I also have to say, Evansville has fared better than many.  Local revenues driven by visitors to hotels and attractions in 2020 was down approximately 30%, but we performed similarly to, if not slightly better than, other markets in our competitive set.  Old National Events Plaza was able to stay in operation throughout 2020 with limited staff and hosted critical meetings, court activities, and a handful of safely executed events.  I remain incredibly grateful that County leadership sought to keep our doors open, and we were honored to serve the community during an incredibly challenging time.   
Inside and outside the walls of Old National Events Plaza, the team that I work with, the leadership we work for, and the volunteers I serve alongside have inspired me.  Faced with great obstacles, they have proven to be some of the most resilient, creative, and determined people I have ever had the pleasure of knowing.  So, while 2021, and yes, 2022, may not be the explosive comeback years we hope for, I predict, with the help of my somewhat cloudy crystal ball, that out of this pandemic our industry will emerge more nimble, more innovative and more connected.  We are no longer reacting to simply survive, we are positioning ourselves, and our community, to thrive.