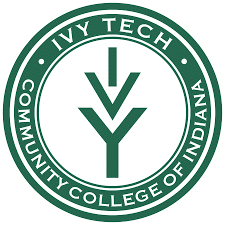 Ivy Tech Community College Announces NEW Financial Aid Eligible CDL+ Program
Evansville, IN — Ivy Tech Community College Evansville Campus, along with DriveCO CDL Learning Center, is launching a commercial truck-driver training program which is eligible for federal financial aid. CDL+, a one-semester program, includes both on-the-road driver training and academic instruction.
Classes begin Monday, March 22. CDL+ will be offered in Evansville, Ferdinand, and Tell City.
Vic Chamness, executive director of Ivy Tech's Career Coaching and Employer Connections (CCEC) said truck driving is in high demand in this area. "According to the 4th Quarter 2020 Economic Growth report for our Indiana region, job ads for truck drivers is at the top and more than double the next high-demand job of nursing. Our new CCEC division and the School of Business, Logistics and Supply Chain, worked collaboratively to create this program to meet this high-demand job need for our region."
The American Trucking Association projects freight volumes to grow 36% over the next decade. Over that same period, the trucking industry will need to hire roughly 1.1 million new drivers to keep up with demand. Additionally, freight movement is a critical component of national supply chains with over 70% of the $650 billion in goods that move through Indiana every day being done so on the state's highways.
The CDL+ Program differs from existing driver-training programs in several significant ways. Students will exit the program with not only their commercial driver's license but also additional driver training and 17 hours of academic credit. "The fact that the program is also eligible for federal financial aid, is unusual as it is not the case for programs at commercial driving schools," said Kyla Dowell, lead employer consultant for Evansville's CCEC.
Ann Mills, program chair of Supply Chain Management, indicated another advantage is graduates can also move right into an associate degree pathway at Ivy Tech – enhancing their career options, if desired.  "The credits earned in the CDL+ program will transfer into an associate degree in Supply Chain Management, providing an avenue for further education as well as future career development and advancement in the supply chain/logistics industry."
Chris Canada, program manager, said the first two steps to qualify for the program include filling out the Free Application for Federal Student Aid (FAFSA) at www.fafsa.gov; and applying to be a student at Ivy Tech atwww.ivytech.edu/applynow. More information is available by talking with faculty advisor Ann Mills at 812-429-1451 or email amills57@ivytech.edu