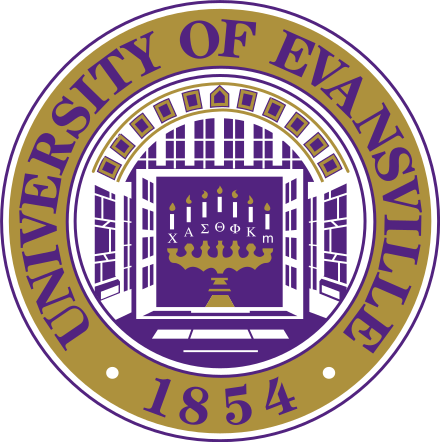 UE Revamps Scholarships to Enhance Cost Transparency
EVANSVILLE, IN (10/2020) At most private universities in the United States, there is a significant gap between the sticker price and the amount that any given student ultimately pays. The actual out-of-pocket cost to a student depends on the scholarships and grants they receive from the university in addition to the aid provided by federal and state government programs. As a result, students find it challenging to know exactly how much it will cost to attend college.
The University of Evansville (UE) aims to simplify the process by showing students upfront what they can qualify for in academic merit scholarships. Based on a high school GPA or test scores, seniors can now determine which merit scholarship they qualify for in a matter of seconds.
Studies show today's incoming college students are more debt-conscious than any previous generation. This concern is echoed by parents, who may be worried about helping their students pay for college or watching them accumulate student loans. In the midst of the COVID-19 pandemic and the uncertainties it brings, families maybe even more concerned about financial stability.
To combat these concerns, UE has created a Value webpage that provides greater transparency for prospective students in regard to scholarship opportunities and affordability. Complete information can be found at evansville.edu/value.
"Parents often recognize the significant opportunities a UE education offers and the doors it opens for graduates, but they are not sure whether they can afford this luxury," said Jill Griffin, interim vice president of enrollment and marketing. "Our new scholarship model, along with the information we provide on the Value page, offers greater clarity surrounding one of the biggest investments in their child's future."
On the Value page, students will use their high school GPA or ACT/SAT score – whichever is higher – to determine the academic merit and housing scholarship for which they qualify. UE is a test-optional institution, so students are not required to have an ACT or SAT score for scholarship eligibility. The scholarships for students entering in the Fall of 2021 range from $13,000 to $25,000 annually. Additionally, the University offers need-based aid for students who complete the FAFSA and exhibit financial need.
Dependent upon the student's eligibility for scholarships, need-based aid, and grants, an incoming student may find that the final cost of attending UE is not very different from that of a public university. Last year, the median total debt of UE graduates was only $100 more than graduates at public universities in the United States.
Admission counselors at the University of Evansville are always available to further discuss the cost of attending college and available scholarship opportunities. Interested individuals can apply at evansville.edu/apply or call 1-833-BeAnAce.
Students at the University of Evansville shape powerful and enduring change. UE is the first in Indiana to be designated as an Ashoka U Changemaker Campus, and its change-making culture empowers students to improve the world around them as UE Changemakers. With over 80 majors in the arts and sciences and pre-professional programs, UE's diverse student body represents 44 states and 52 countries. U.S. News & World Report recognizes UE as the #4 Best College in the Midwest among private schools. For more information, please visit evansville.edu.