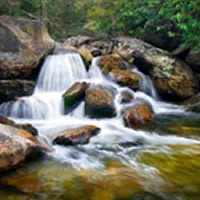 OBITUARY OF GEORGE  FRANCIS LUMLEY 
At Ziemer North Chapel, Evansville 
Evansville, IN – George Francis Lumley, III, age 59, passed away on Thursday, May 23, 2019. George was born in Salem, Indiana, on August 28, 1959, to George Francis Lumley, Jr. and Martha Leona Farrell Lumley. He was a graduate of West Washington High School and Indiana University Southeast, served in the United States Air Force and the Kentucky Air National Guard, and was a Certified Public Accountant. He married Nancy Rebecca King on April 28, 1984, and she survives, along with daughters Martha Louise Stilwell (husband Jeffrey) and Rebecca Rose Miller husband Jeff, two beloved foster children, and a baby on the way.
He was preceded in death by his father; uncles John "Jack" Farrell, Harry Farrell and Tom Lumley; and aunts Rosemary Janis and Alice Taylor. In addition to his wife, children, and grandchildren, he is survived by his mother, uncle Mark Lumley, and his siblings and their families: Mary Pankey (Dennis); Cathy Eastridge (Marty); Beth Mauck (Herb); Patricia Van Meter (Burl Stewart); Teresa Ebeling (Brian); Diane Wood (Art); Steve Lumley (Vanessa); Lisa Reed (Bob); and Patrick Lumley (Charlene).
George enjoyed spending time with his family, especially his grandchildren. In his retirement, his passion became community gardens and teaching children about growing food. He also enjoyed fishing, canning, cooking, and genealogy.
Visitation will be from 11:00 am to 3:00 pm CST Sunday, May 26, 2019, at Ziemer Funeral Home North Chapel, 6300 N. First Ave., Evansville, IN 47710. A memorial service will begin at 3:00 pm CST at the funeral home with Rev. Andy Payton officiating.
In lieu of flowers, you may make memorial contributions to Seton Harvest, 9400 New Harmony Road, Evansville, IN 47720 or Borrowed Hearts Foundation, 1144 Indy Court, Evansville, IN 47725.
Condolences may be made online at www.ziemerfuneralh