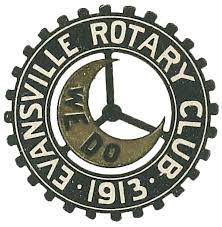 20 Under 40 Nominations Now Being Accepted
The annual program honors the next generation of community leaders 
ANNOUNCEMENT – May 29, 2023: The Rotary Club of Evansville invites nominations for the 20 Under 40 award program for 2023. Individuals who are younger than forty years old and have exhibited leadership qualities and characteristics are eligible for nomination. 
Individuals may submit nominations on the Rotary Club of Evansville's website. Nominators will describe the nominee's positive impact on the community, as well as their community involvement. The nomination deadline is Tuesday, June 20 at 5:00 p.m. 
The Class of 2023 will consist of 20 individuals from various backgrounds and professions in the area. Recipients and their guests will be honored at an evening awards dinner on Tuesday, September 26, 2023, at Bally's Evansville. 
Kari Akin, Rotary President said, "The 20 Under 40 program, now in its 13th year, is the most distinct honor for young leaders in our community. We look forward to celebrating the 2023 recipients for their leadership and contributions to the greater Evansville region." 
The Rotary Club is accepting nominations via the following link: www.evansvillerotary.com. 
### 
About Rotary Club of Evansville Founded in 1913, the Rotary Club of Evansville remains one of the largest and most highly regarded service organizations in the Evansville community. Rotarians are united in the belief that along with success comes the obligation to give back. Today, the club has more than 200 men and women in its membership. Learn more about www.evansvillerotary.com