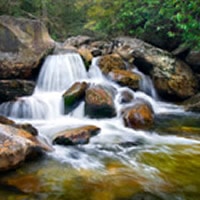 Zachary Joseph Tromley, 27, passed away on Sunday, July 28, 2019 after a long and courageous battle with osteosarcoma. Zach received his first diagnosis in November of 2007. He underwent treatment and surgery and was cancer free for 8 years. He had his first relapse in 2016, but continued to pursue pharmacy school while undergoing treatment. 
Zach attended St. Philip Catholic grade school and Mater Dei High School. He participated on the Mater Dei tennis team and played keyboard for the Mater Dei Marching Wildcats. He completed his prerequisite coursework for pharmacy school at the University of Southern Indiana and just recently was granted his Pharm.D degree through Midwestern University in Chicago. Zach loved hanging with friends, tasting IPA's, and watching super hero movies.
Zach is survived by his parents, Tony & Beth Tromley, his older brother, Nick, and his wife, Kristyn, nephew, Joe, and two younger sisters, Megan and Molly. Also, surviving are grandparents, Joe & Betty Elpers and Mary Ann Tromley
The family would like to thank all the healthcare providers that supported them throughout the journey. Dr. Jessica Goodman at Peyton Manning Children's Hospital, Dr. Joseph Pressey at Cincinnati Children's Hospital, Dr. Reza Mehran, at MD Anderson Cancer Center, Dr. Brian Van Tine at Siteman Cancer Center, Dr. Mark Agulnik at Northwestern Medical Center, Dr. Peter Anderson and Dr. Seth Rotz at Cleveland Clinic, and our local oncologist, Dr. Tom Waits. Special thanks also to the staff at St. Vincent Oncology Hematology Associates and the staff at the Linda E. White Hospice House for their kindness and excellent care.
Family and friends are invited to attend his memorial service on Saturday, August 3, 2019 at Evansville City Church at 1:00 p.m. In lieu of flowers, donations can be made to Evansville City Church, 314 Market St. Evansville IN, 47708 or the family's non-profit, Riding Hope, Inc., a horseback riding program for children with special needs.
Condolences may be made online at www.ziemerfuneralhome.com.
To send flowers or a memorial gift to the family of Zachary Joseph Tromley please visit our Sympathy Store.