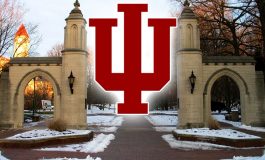 Indiana University On Lockdown
 Indiana University was on lockdown for more than 30 minutes tonight following reports of an armed man on the campus. Police originally said the man was near 7th and Indiana street, which is near the IU Office of International Studies and The Jewish Student Center. IU Bloomington Police later reported the man was suffering from a mental crisis.
He was picked up by BPD off the campus and IU no longer faces a threat. There is no information on any possible charges at this time.