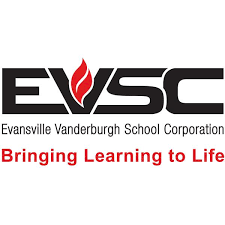 Thanks to a partnership between the Evansville Vanderburgh School Corp. and Evansville Teachers Federal Credit Union, all athletic contests taking place in EVSC gymnasiums through March 2021 will be live-streamed at no cost to viewers.
The EVSC will use HUDL Focus cameras that follow the action at boys' and girls' basketball games – varsity, junior varsity and freshman – and wrestling matches in its gyms at Bosse, Central, Harrison, North and Reitz high schools. ETFCU is covering rights fees for the IHSAA and subscription fees at IHSAATV.org to allow viewing on smart phones, tablets, and smart televisions.
EVSC officials identified the need because COVID restrictions will limit in-person attendance to two fans per participant. With the live stream, extended families, friends, students and alumni can keep up with the action. Schedules will be posted at www.ihsaatv.org/evsc, and fans can select what they want to view from the listings. To maintain COVID protocol, the public-address system in each gym will double as the announcer.
"These cameras are amazing – it's as if you're in the gym following the action yourself," said Andy Owen, EVSC director of athletics. "You'll hear the whistles and be able to follow the action. As a bonus, coaches can use the system to break down video and share with their teams without necessarily having to meet as a group."
The agreement with IHSAATV.org includes all regular-season games played in the gyms, as well as any postseason tournament events hosted by an EVSC school – including sectional and regional wrestling, and the Class 4A sectionals in both boys' and girls' basketball.
Fans of non-EVSC schools also will be able to view the livestreams.
ETFCU, the sponsor, was founded in Evansville in 1936. It has grown to more than 220,000 members and $2 billion in assets, and been honored nationally in the past two years for its community service, its leadership, and its product line including free Vertical Checking, which pays 3.30% APY on any balance up to $20,000. ETFCU now operates 25 branch offices in Indiana, Kentucky and Tennessee.