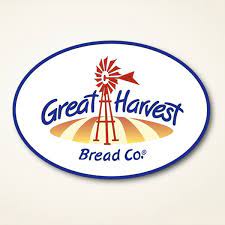 A Tri-State favorite, Great Harvest Bread Co & Cafe Evansville, will reopen under new ownership this Friday, June 17 after being closed since late last year. The cafe and the bakery have enjoyed a "cult following" and been a staple in the area since it first opened in the mid-'90s.
Owner, Braden Henson, said he was sad to see the business close last fall and felt itleft a void in the community. Many in the Tri-State have similar feelings, as the GreatHarvest Evansville Facebook page has been busy with comments from excited customers and fans anticipating this re-opening.
"I have been overwhelmed by the support from the community. The previous owner's hard work and dedication over the years created a solid reputation in the
Tri-State. We have a great staff and an enthusiastic customer base about our fresh products. I am very excited to get us opened up and share what we've worked hard on," said Henson.
Great Harvest Bread Co & Cafe Evansville will continue to occupy space at 423 MetroAvenue on Evansville's Eastside. The bakery and cafe will be open Monday – Friday from 7 AM-5 PM, Saturday from 8 AM – 2 PM, and closed on Sunday. The fan favorite will serve a wide selection of breakfast and lunch items, including sandwiches, wraps and salads, fresh-baked cookies and treats, and of course, their popular assortment of freshly baked bread!
The Great Harvest Bread Company will open with a team of energetic bakers and customer-focused staff members, but the business is currently hiring two more part-time customer service employees.
Whether you are a devoted fan or are interested in trying the bakery for the first time, the Tri-State is invited to the Grand Opening of Great Harvest Bread Co & CafeEvansville from 7 AM – 5 PM on Friday, June 17.