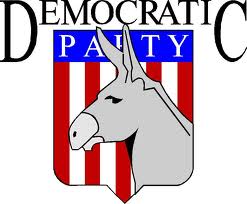 June 17th Candidate Fundraiser
June 22nd Karen Reising Fundraiser
June 25th Monthly Breakfast
June 28th Jon Schaefer Fundraiser
June 27th Katherine Rybak Event
Last Week's Raffle Winners
Everyone is invited to come and meet our 2022 candidates! Twenty-two of our candidates will be in attendance for this event at Birdies on TUESDAY, JUNE 17, 5:30 – 8:00 PM.
$25 gets you in the door. Food will be provided and a cash bar available. Play golf, basketball or bowl while getting to know our slate of candidates. All proceeds from this event will go to the candidates in attendance.
Join Karen Reising at LeRoy's Tavern on Wednesday, June 22, from 5:00 – 8:00 p.m. Karen is seeking to replace a 30+ year member of the Vanderburgh County Council, District 1 and needs your support!
VCDP MONTHLY BREAKFAST – DONUTS WITH DEMOCRATS!
Iron Workers Local 103 is hosting and providing our breakfast for our meeting on Saturday, June 25, 9:00 – 11:00 AM. We will draw our final Red, White and Blue Raffle Ticket grand prize winner and hear from our west side candidates – Karen Reising, Dustin Stephens and Ryan Stratman.
Sheriff candidate Noah Robinson will introduce our candidate for Prosecuting Attorney at the FOP Lodge on Tuesday, June 28, 5:00 – 7:00 p.m. Check out our "Law and Order" candidates!
Join Katherine Rybak in Mt. Vernon at Hawg-n-Sauce on Monday, June 27, 5:00 – 6:30 p.m
Congratulation to last week's $250 raffle winners:
Ryan Beal
Kasondra Morris
Jim Ethridge
IBEW
Jane Duesterberg
Julie Jaques
Marcia Ballard