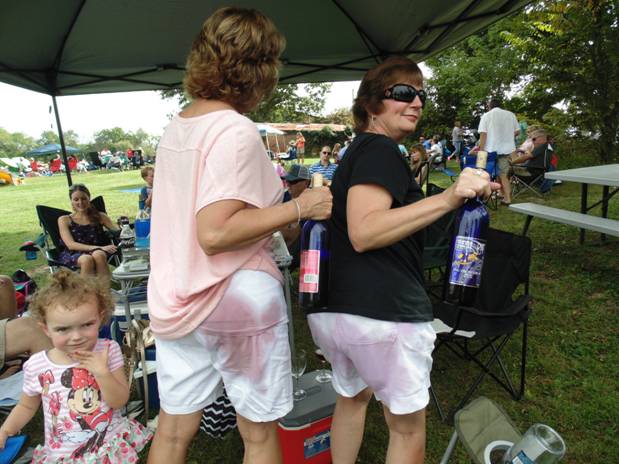 Southern Indiana Wineries 
Written by Dannie McIntire
MAY 28, 2022
Many readers may not realize that southern Indiana has many "family" operated wineries. My wife and I were first introduced to the local wineries by a couple we had become friends with when we first moved to Indiana. They invited us to go with them on a "wine run", and since up to that time I had never liked the taste of wine, I volunteered to drive us. At the first winery we stopped at that day, after sampling their red sweet wines, the man who did not like wine, was suddenly "throwing them back".
Most of our southern Indiana wineries, while producing many of the same variety of wines, have their own unique taste. A concord wine at one will taste slightly different from the next winery.
You'll find each winery has a unique setting and atmosphere. Most of the wineries my wife and I have visited so far have been "family owned"; the owners themselves often conduct the sampling, and you'll discover they love to tell you about their winery and wine-making process. 
Some will invite you to join and help out with the harvesting of grapes from their vineyards when it's time, at one we were invited down into their bottling room to try our hand at applying the neck heat shrink capsules.
Several of the wineries during the summer months have free concerts, buy a bottle of their wine, or two, and enjoy a relaxing outing listening to music under the summer sky. 
One tip which I'll pass on courtesy of my wife Lindy, and sister-in-law Sherry, if you enjoy red wines, you should not wear white shorts. By the end of one visit, both looked as if they had been stomping grapes for the winery.
While not inclusive, the following are southern Indian wineries my wife and I have visited which I believe the reader would enjoy that have "less of a business" and more of a "family winery" atmosphere;
Indian Creek Winery-6491 County Line Rd NE, Georgetown, IN

 

Best Vineyards-8373 Morgans Ln SE, Elizabeth, IN

 

Turtle Run Winery-940 St Peters Church Rd NE, Corydon, IN
Blue Heron Vineyard-5530 Blur Heron Ln, Cannelton, IN

 

Winzerwald Winery-26300 North Indian Lake Road, Bristow, IN
Brown County Winery-4520 State Rd 46 East, Nashville, IN
Hunter's Ridge Winery-9945 E Garrison Hollow Rd, Salem, IN
This summer if you're a wine connoisseur, or a novice like me, take trip to explore and enjoy our many local wineries, tell them the Evansville Observer sent you.