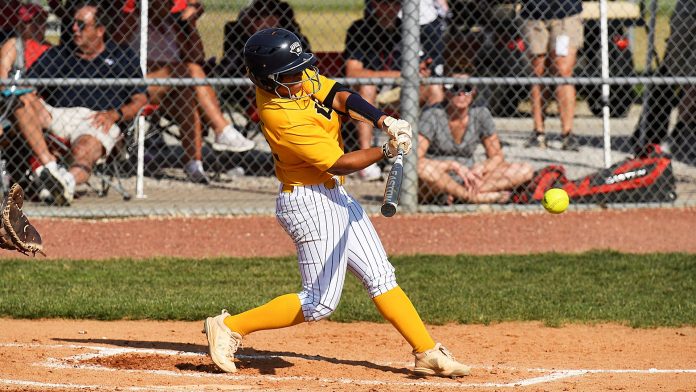 EVANSVILLE, Ind.—
University of Southern Indiana Softball saw a 12-game winning streak end as No. 8-seeded Saginaw Valley State University upset the No. 1-seeded Screaming Eagles Thursday afternoon at the USI Softball Field.
USI (43-11) had an error in the top of the fourth inning come back to haunt it as the Cardinals capitalized on the defensive miscue to score the game's only run.
The Eagles, who were shutout for the first time since March 5 and just the second time this season, were held to just three hits and did not have a runner advance past second base in the loss.
Junior pitcher Allie Goodin (Evansville, Indiana) took the loss after surrendering just one unearned run off four hits in four innings of work. Goodin (13-3) finished the game with five strikeouts.
USI faces No. 4-seeded Lindenwood University in the elimination bracket Friday at 2:30 p.m. at the USI Softball Field. The Lions (35-12) suffered a 1-0, 14-inning setback to No. 5-seeded Drury University (37-15) in the opening game.
Drury and Saginaw Valley square off in the opening game Friday, with the loser taking on the winner of the USI-Lindenwood game in an elimination contest Friday at 5 p.m. The championship game is Saturday at noon, with the "if necessary" game scheduled for 2:30 p.m.