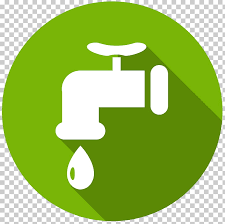 Sharing A Reminder From The Evansville Water And Sewer Utility
Time is running out to apply for help with your water and energy bills through the Indiana Housing & Community Development Authority.
The Low-Income Household Energy Assistance Program (LIHEAP) and Low-Income Household Water Assistance Program (LIHWAP) are federally funded programs to help Indiana residents pay their utility bills and prevent utility shut-offs.
Households that earn less than 60 percent of the state median income may qualify to receive this benefit. The program will pause taking applications on May 16 at 4 p.m. CDT.
Apply: https://ihcda.rhsconnect.com/portal
The new program year will begin in October.
Additional federal funding for water bill assistance will soon be available through the City of Evansville and the Evansville Water and Sewer Utility starting July 1. Information on eligibility requirements and how to apply will be announced in June.
Access to Service Fairs
Mayor Lloyd Winnecke will host two Access to Service fairs in the CK Newsome Center, 100 East Walnut Street, on May 18 and 25 from 4 to 8 p.m.
Participants will be able to speak one-on-one with CenterPoint Energy and Evansville Water and Sewer Utility (EWSU) representatives about their individual accounts.
Representatives from local assistance agencies will also be present. Participating agencies include Center Township Trustee's Office, Knight Township Trustee's Office, Pigeon Township Trustee's Office, Community Action Program of Evansville (May 25 only), Salvation Army, and St. Vincent DePaul.
The Metropolitan Evansville Transit System (METS) will offer free bus rides for all passengers during and after the events.