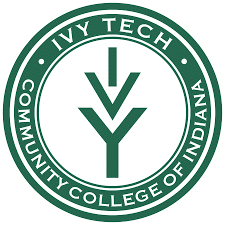 Evansville, IN – More than 1,125 students will graduate from Ivy Tech Community College on Friday, May 13. The annual Commencement Exercise begins at 7 p.m., at the Ford Center. The public is invited to attend.
Students graduating are earning a total of 1,895 associate and associate of applied science degrees; and certificates and technical certificates. Of those graduating, approximately half are graduating with honors.
Ivy Tech also has more than 200 high school students who are graduating even before they graduate with their high school diploma, through dual credit and dual enrollment classes they have taken with the college; and through the many Early College High Schools in Vanderburgh, Perry, and Spencer counties that Ivy Tech sponsors. There are also 248 high school students who have earned their Indiana College Core, allowing them to transfer their credits to any college in Indiana and start as a sophomore.
Ivy Tech continues to serve the workforce in a wide variety of ways, including the 48 graduates completing the Achieve Your Degree program, working with their employers who offer tuition reimbursement; and 118 apprentices in the trades in the region who earned their Associate of Applied Science degree, as well as multiple other credentials this year.
Ivy Tech Evansville offers more than 50 programs of study that may be completed in two years or less. The Evansville region includes the main campus in Evansville, and two sites in Gibson and Perry counties, the Princeton and Tell City Career & Technology Centers.