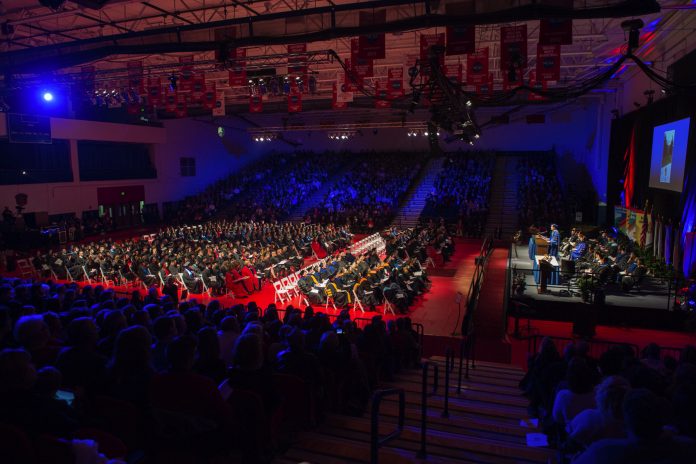 At its regular meeting on Thursday, November 2, the University of Southern Indiana Board of Trustees approved the conferral of master, baccalaureate, and associate degrees for the 2017 Fall Commencement Ceremonies, to be held on Saturday, December 9 in the Physical Activities Center.
The commencement speaker for the College of Liberal Arts and Romain College of Business ceremony will be Dr. Steven Zehr, professor of sociology and 2017 recipient of the Distinguished Professor Award. The commencement speaker for the Pott College of Science, Engineering, and Education and College of Nursing and Health Professions ceremony will be Robert Millard-Mendez, professor of art and 2017 recipient of the H. Lee Cooper Core Curriculum Award.
Additionally, Trustees received a report from Phil Parker, director of Career Services and Internships, on the 2016 Graduate Destination Survey. Among the results, 88 percent of responding degree recipients from the class of 2016 said that they found employment after graduation, and 25 percent reported they had enrolled in either a graduate program or professional school.
In other business, the Trustees heard reports on student financial assistance, insurance renewals and current construction projects.