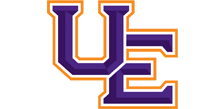 The University of Evansville has partnered with Barnes & Noble College to manage its campus bookstore operations. The transition process will begin during the week of November 25, and the bookstore will reopen under Barnes & Noble College management on Friday, December 6.
The Barnes & Noble College bookstore will provide a social and academic hub to drive success for the campus community. Through an extensive offering of affordable learning materials, including new, used and digital books, a robust textbook rental program and a Price Match program, Barnes & Noble College will drive significant cost savings for UE students. Barnes & Noble College will also offer an enhanced assortment of school merchandise including apparel, gifts, school supplies, and more, which students, faculty and alumni can browse both in-store and online.
"We're thrilled about the Barnes & Noble College partnership," said Donna Teague, Vice President for Fiscal Affairs and Administration. "Perhaps most exciting are the new access tools for students and faculty, along with cost saving opportunities for our entire campus community."
The bookstore will further drive access and affordability on campus through its offering of open educational resources (OER) and OER-based digital courseware.
Additionally, faculty will gain access to Barnes & Noble College's new Adoption & Insights Portal (AIP). The adoption portal was developed by Barnes & Noble College to solve challenges faced by higher education administrators and faculty in the areas of discovering, selecting, and managing course material adoptions. With AIP, faculty and staff can easily manage and submit course material adoptions each term, and academic leadership can view real-time adoption rates and submission progress at the school or departmental level and communicate directly with faculty from within the portal.
"At Barnes & Noble College, our mission is to act as a complete support system for the schools we serve. We are incredibly excited to join the University of Evansville campus community, driving affordability, access and achievement for UE students and faculty," said Barry Brover, Executive Vice President, Barnes & Noble College.
Barnes & Noble College currently operates more than 770 campus stores nationwide. For more information about Barnes & Noble College's services and locations, visit www.bncollege.com.