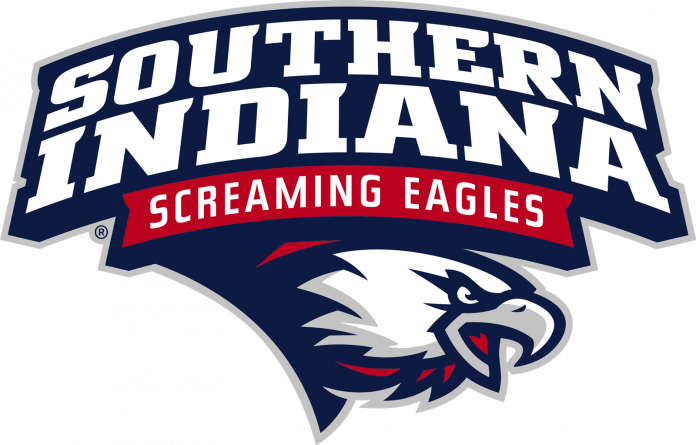 ALLENDALE, Mich. – University of Southern Indiana Indoor Track & Field recorded three provisional times at the Grand Valley State University Big Meet invite Friday afternoon in Allendale, Michigan.
Senior Bastian Grau (Höchstadt, Germany) recorded a provisional time of eight minutes, 19.69 seconds in the 3000-meters while placing seventh. This is Grau's second provisional time of the year, also recording one in the mile.
Sophomore Austin Nolan (Evansville, Indiana) had a provisional time in the 5000 meters, placing 13th in 14:33.64. In the women's 5000 meters, junior Hope Jones (Cumberland, Indiana) also recorded a provisional, placing 17th in 17:16.27.
In the men's mile, freshman Javan Winders (Mansfield, Tennessee) missed a provisional time by three-tenths of a second. He finished 17th in 4:11.98.
Seniors Cain Parker (Petersburg, Indiana) and Melina Gryschka (Garbsen, Germany) each recorded 26thplace finishes in their events, with Parker finishing the 5000 meters in 14:52.94 and Gryschka completing the 3000 meters in 10:13.00.
USI remains in Allendale this afternoon to compete in the open portion of the meet.