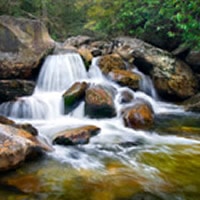 Ruth Ellen Grill, 90, died peacefully on Wednesday, September 4, 2019, at Woodmont Health Campus in Boonville, Indiana. She was born June 30, 1929, in Newtonville, Indiana, to the late Geneva and George Byrne.
Ruth attended Chrisney High School and graduated with the class of 1948 and retired from Windsor Plastics (Guardian Automotive) in 1991 as a parts inspector. She was a member of Hatfield United Methodist church. Ruth enjoyed gardening, watching classic and western movies, and laughing with her family. She was definitely a giver, not a taker, as she offered help to anyone in need and will be remembered as a beautiful lady with a heart of gold.
She is survived by her husband, Gerald (Bud) Grill, after 47 years of marriage; stepson Tony Grill (Becky); two step-grandchildren, Matt Grill and Paul Grill; four step great-grandchildren; several nieces and nephews.
She was preceded in death by five siblings, Bernard Byrne (Mary K), Beulah Jessee (Charlie), Garland Earl Byrne, Lois Meyer (Leroy), and Helen Wehr (Herman).
The family would like to thank Woodmont Health Campus and Heart to Heart Hospice for the numerous staff members who provided excellent care for Ruth.
Memorial donations can be made to Heart to Heart Hospice or Hatfield United Methodist Church.
Funeral Services will be at 1:00 p.m. September 9, 2019, with Pastors Julie Pimlot and Matt Harmon officiating. Final resting place will be at Maple Grove Cemetery in Boonville.
Visitation will be 10:00 a.m. to 1:00 p.m. September 9, 2019 at Koehler Funeral Home in Boonville.
Koehler Funeral Home of Boonville, Indiana is entrusted with care.
To send flowers to the family of Ruth Ellen Grill, please visit Tribute Store.