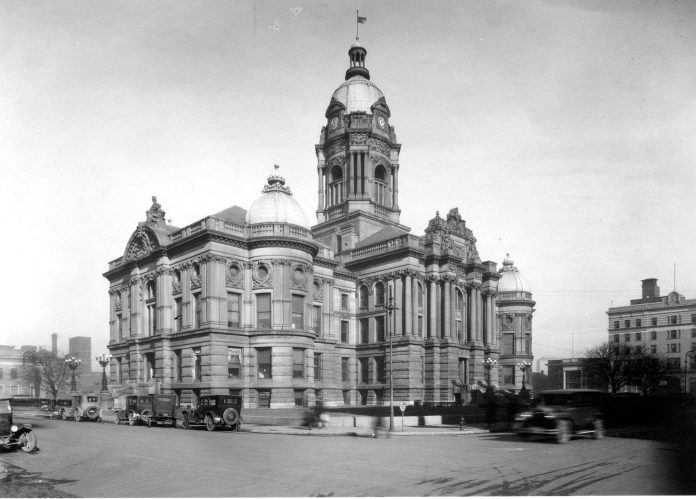 Yesteryear: Old Vanderburgh County Courthouse
BY PAT SIDES
Seen here in the 1920s, the stately old Courthouse has occupied an entire city block downtown since its completion as Evansville's third courthouse.
The building's ornate Baroque style reflected the city's growing civic pride and economic prosperity as the century drew to a close.
The cornerstone was laid on November 27, 1888, in an imposing ceremony led by the Grand Lodge of Masons, and citizens were granted a half-day off work to participate in the festivities. "It Is Done," a headline in the Evansville Courier proudly proclaimed in late 1890, calling the structure a "perpetual monument of Vanderburgh's greatness."
In the distance (at right) are Lockyear College and the YMCA building, which were erected in the early twentieth century.