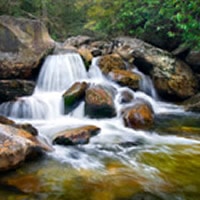 Obituary Of Ricky West
Ricky West, 60, of Boonville, Indiana passed away at his residence on Saturday, August 24, 2019.
He was born on June 3, 1959, in Evansville, Indiana the son of Billy Nelson West and Grace Ellen (Fulkerson) Bozarth.
Richard was an avid hunter, farmer, and hard worker who loved his family, God, and country. He served his country for 9 ½ years in the United States Navy and was known to many as a hardworking, always moving, busy man. Ricky spent 19 dedicated years working for Toyota Manufacturing in Princeton, Indiana where he was well respected and loved by his Toyota family.
Richard is survived by his wife of 31 years, Sherri West; children, Jason Norris (Genia), Eric West (Melissa), Amarina Julian (Steve), Charlene Westerfield (Joe); grandchildren, Hunter, Pierce, Joel, Aiden, Darren, Isaiah, Bailey, Alicyn, Jasey, Theia, Gracie May, Derek, Brynnleigh and Cohen; mother, Grace Bozarth, stepmother, Mary West; brothers, Tony West (Liddy), Gary West (Carol), David West (Lori); stepsister, Debby Bonesteel (Roger), his beloved dog and loyal friend Gizmo, and many nieces and nephews who loved him dearly.
He is proceeded in death by his father, Billy West; brother, Mark West; sister, Kay Fortune; and stepfather, Eddie Bozarth.
Funeral Services are 11 A.M. Saturday, August 31, 2019, at Koehler Funeral Home in Boonville. Burial will be at Plainview Cemetery in Boonville with the Warrick County Veterans Memorial Service to conduct military honors.
Visitation will be from 12 P.M. until 8 P.M. Friday, August 30, 2019, at the funeral home and again on Saturday from 9 A.M. until service time at 11 A.M.
Memorial contributions may be made to Wounded Warrior Project, P.O. Box 758516, Topeka, Kansas 66675-8516 in Richards name.
Koehler Funeral Home of Boonville, Indiana is entrusted with care.
Friends unable to attend may send a condolence to the family at www.KoehlerFuneralHome.com.
To send flowers to the family of Richard "Ricky Eric West, please visit Tribute Store.