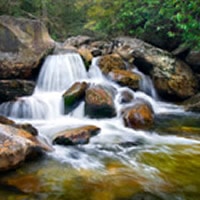 OBITUARY Of LAURA MICHELLE JONES
Boonville, IN. – Laura Michelle Jones, 48, of Boonville, Indiana passed away on Thursday, August 22, 2019, at her home.
Laura was born in Evansville, Indiana on October 29, 1970, to Michael and Paulina (French) Mayo.
Laura graduated from Boonville High School in 1989. She was a loving mother and a member of First Assembly of God Church in Boonville.
She is preceded in death by her grandparents, Velma and Paul French; father-in-law, William Jones.
Laura is survived by her husband of 25 years, Craig Jones of Boonville, IN; parents. mother-in-law, Marlene Crensha of Evansville, IN; children, Kyle Barnes (Stevie) of Newburgh, IN; Megan Mayo (Jacob Arvin) of Newburgh, IN; Nathaniel Tidwell of Evansville, IN; Isaiah Jones of Boonville, IN; Jacob Jones of Boonville, IN; grandchildren, Jadelayn, Nate, Hunter; brother, Jeffrey Mayo (Melody) of Henderson, KY; brothers-in-law, Darenso Jones, Chris Jones, Mark Jones; several nieces and nephews.
Services will be 4 P.M. on Thursday, August 29, 2019, at Koehler Funeral Home in Boonville Indiana with Pastor Kris Brown officiating. Burial will be held at Plainview Memorial Park in Boonville, Indiana.
Visitation will be from 9 A.M. until 4 P.M. on Thursday, August 29, 2019, at the funeral home.
A condolence or memorial contribution may be sent to the family at www.KoehlerFuneralHome.com
To send flowers to the family of Laura Michelle Jones, please visit Tribute Store .Or, if you would like to donate to the family, please visit Laura Michelle Jones

Tribute Fund.