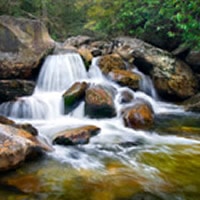 Obituary for Ralph "Moe" A. Young
Ralph A. "Moe" Young, 94, passed away Tuesday, September 3, 2019, at St. Vincent Hospital in Evansville. He was born June 16, 1925, in Evansville to the late William and Alice (Houghton) Young.
Ralph graduated from Central High School. He served in the U.S. Army in the European Theatre during World War II. Ralph was a lifetime member of the VFW 2953 and the American Legion 265. Ralph worked at St. Mary's Medical Center for 23 years. He was an accomplished carpenter and enjoyed landscaping, yard work, and gardening. He was a great chef, cooking vegetables that he raised in his own garden. He loved his many dachshunds.
Ralph is survived by his daughters, Mischelle Rayshell, and Teresa West; son, Michael (Carol) Young; grandchildren, Michael C. (Gina) Young, Todd Young, Rachel Murphy, Randy Rayshell and Derk West; great-grandchildren, Blake West, US Navy and Emma West, Alix and Jade Young, Meca and Mia Murphy, Amanda Murphy (Brandon Outlaw), Michael E. Murphy and Jackie Sue Vaughn; great-great-grandchildren, Destin Vance and Jakob Outlaw; and numerous beloved nieces and nephews.
In addition to his parents, he was preceded in death by his wife Ruthie Young, brother, Marion Young and a sister, Gloria Staples.
Visitation will be from 3:00 pm to 7:00 pm on Thursday, September 5, 2019, at Ziemer Funeral Home East Chapel, 800 S. Hebron Ave., Evansville, 47714. The funeral service will begin at 10:00 am at the funeral home on Friday, September 6, 2019, with Rev. Billy Thompson officiating.
Burial will be at Park Lawn Cemetery, 1526 S. Green River Rd., Evansville, 47715.
Memorial Contributions may be made to the Evansville Rescue Mission, 500 E. Walnut St., Evansville, IN 47713.
To send flowers or a memorial gift to the family of Ralph "Moe" A. Young please visit our Sympathy Store.