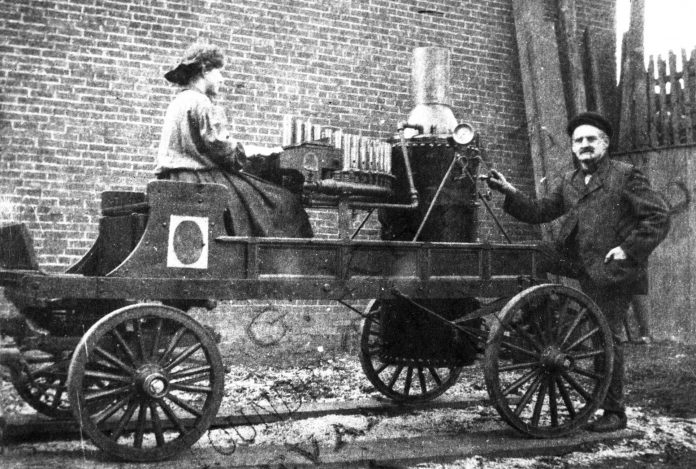 Evansville's position on the banks of the Ohio River helped to transform a small river town into a major manufacturing city by the end of the nineteenth-century.
In 1913, Evansville still boasted six steamboat lines handling a high volume of freight and passenger traffic, and the city's five hundred factories churned out goods that were exported all over the world.
George and Julia Kratz are pictured here at their factory, one of only two in the United States that built calliopes during the golden age of steamboats.
Calliopes could be heard from miles away and often signaled the imminent arrival of showboats or traveling circuses.  Kratz's factory operated from about 1897 to 1914 on the site that is now the entrance to the Tropicana Hotel.