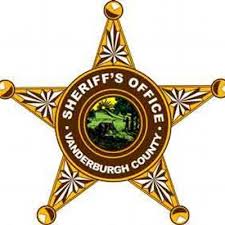 A juvenile suspect has been hospitalized after robbing a west side gas station. On Tuesday, June 06, 2018 at approximately 2:17am, the Vanderburgh County Sheriff's Office responded to the Circle S Mart located at 131 South Red Bank Road upon report of an attempted robbery.
Upon arrival, deputies learned that a group of three juveniles entered the store and attempted to use the ATM to acquire cash. When the ATM failed to work, one of the juveniles became angry with the clerk and demanded cash from the register. The clerk refused and the juvenile suspect forced his way behind the counter and attempted to grab the register. The suspect also damaged a display and took merchandise. The clerk placed the suspect in a head lock and drug him into the parking lot.
All three juveniles fled and were apprehended by responding deputies. While fleeing, the juvenile suspect was found to have fallen off the retaining wall behind Lowe's. He was transported to Deaconess and was later found to have a broken back.
Two other juveniles who were with the suspect were interviewed and found to have no idea the suspect intended to rob the store. Both juveniles tried to get the suspect to leave after he began to get upset with the ATM.
When released from the hospital, the suspect will be charged with: Attempted Robbery, Criminal Mischief, Battery and Theft.