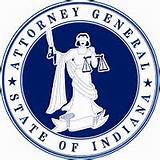 Indiana Attorney General Curtis Hill today praised an Indiana Supreme Court ruling that helps clear the way for the execution of a convicted rapist and murderer.
The Court ruled that the Indiana Department of Correction (DOC) operated within appropriate legal boundaries when it changed its lethal injection protocol without adopting or promulgating any rule change under Indiana's Administrative Rules and Procedures Act (ARPA).
A Death Row inmate convicted of rape and murder had argued that his rights were violated when the DOC altered a three-drug combination used for executions without following ARPA procedures for a rule change. The Court accepted the DOC's argument that the protocol change amounted to internal DOC policy exempt from ARPA's requirements and noted that the DOC did not impose new burdens or restrictions on the inmate's conduct.
"The challenge mounted against the DOC in this case was merely an effort to impede the wheels of justice," Attorney General Hill said. "Thanks to the Court's wisdom, however, the path is now clear once again toward a destination that is right and proper for those dangerous lawbreakers who commit society's most heinous crimes."