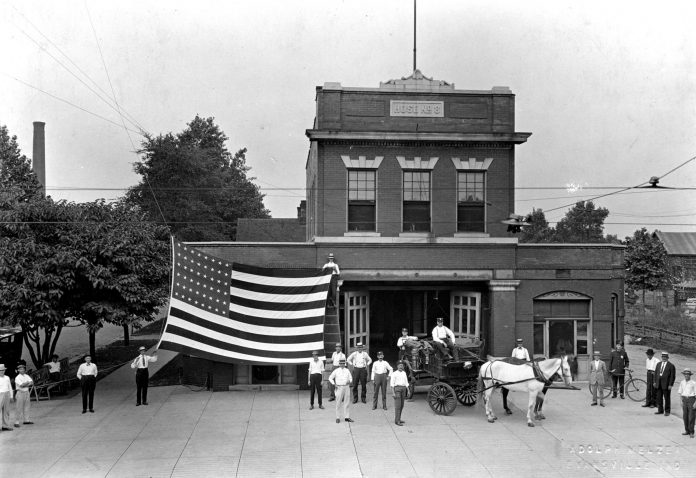 Although this photo was shot in 1920, the building is still recognizable. Hose House No. 8 was erected at 913 West Columbia in 1878, as the population of Lamasco surged because of the numerous industries developing along Pigeon Creek.
In 1909, the structure was renovated; two wings were added to the hose house, one of which served as a police substation. The building originally had a bell tower, as was the custom in the age before radios and telephones, but all hose house bell towers in the city were removed in 1936 when they were declared obsolete.
Changing demographics and an aging building forced the fire department to vacate the building in 1992. It survived the wrecking ball and still stands proudly at Columbia and Third Avenue.