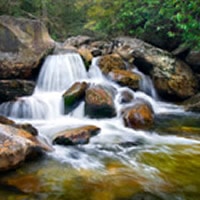 George "Allen" McCoy, 71, of Chandler, Indiana passed away on Thursday, August 22, 2019 at Deaconess Gateway Hospital in Newburgh, Indiana.
Allen was born on September 5, 1947 in Evansville, Indiana to the late George E. (StepMother Louise) and Goldie May (Gibson) McCoy.
Allen graduated from Harrison High School in 1966. He served in the United States Army during Vietnam. Allen retired from Black Equipment after 40 years of service as a mechanic. He was a member of the Main Street United Methodist Church, VFW Post # 1114 in Evansville. Allen loved classic cars and was a member of the Old Tin Street Rod Club and the Heat and Beat.
He is preceded in death by his parents, grandparents, Rollie and Catherine McCoy.
Allen is survived by his wife of 53 years, Janice (Ward) McCoy of Chandler, IN; children, Mark McCoy and his wife, Sandy (Lett) of Boonville, IN; Cindy McCoy and her husband, Z of Evansville, IN; Angela Temme and her husband, Jason of Evansville, IN; Scott McCoy of Chandler, IN; grandchildren, Zach (Taylor), Matthew, Andrew, Ryan, Sheila (Nathan), Nick, Dylan, Haley, Seth, Jacob; 7 great-grandchildren.
Services will be 12 P.M. on Tuesday, August 27, 2019 at Koehler Funeral Home, Perigo Chapel in Chandler, Indiana with Pastor Kris Brown officiating. Burial will be at Sunset Memorial Park Cemetery in Evansville, Indiana with the Warrick County Veterans Memorial Services to conduct military honors.
Visitation will be from 2 P.M. until 8 P.M. on Monday, August 26, 2019 and again from 9 A.M. until the time of service on Tuesday at the funeral home.
To send flowers to the family of George Allen McCoy, please visit Tribute Store.