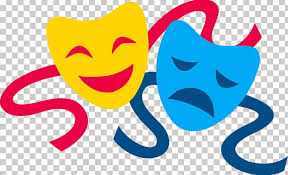 Garret Mathews Produces Play For The 2019 IndyFringe Festival
Name 10 kids in your first-grade class. Think back to each place you've lived. What were the telephone prefixes? What were the zip codes? Was there a 12 o'clock whistle? When was trash day? What was the first record album you bought with your own money? In high school, what was the most popular teen hangout?
These and other long-term memory challenges are explored in comedic fashion in "Is Your Brain Still Cooking" that's part of the 2019 IndyFringe Festival.
Written by Carmel resident Garret Mathews (www.pluggerpublishing.com), the setting for "Is Your Brain Still Cooking" is a fast-paced quiz show in which contestants try to recall events from their distant past. Among questions that are posed: Growing up, who were some of the folks on your telephone party line? When was the first time your name appeared in the newspaper? Who were your first sports heroes? In high school, who were your homeroom teachers? What do you remember about the first really good vacation you took with your parents?
The play features Jim Banta, Dan Flahive, Case Jacobus, and MaryAnne Mathews.
"Is Your Brain Still Cooking" plays at the District Theatre Cabaret on 627 Mass Ave in Indianapolis. Showtimes are Friday, Aug. 16 – 10:30 p.m.; Saturday, Aug. 17 – 9 p.m.; Tuesday, Aug. 20 – 6 p.m.; Wednesday, Aug. 21 – 9 p.m.; Saturday, Aug. 24 – 3 p.m.; Sunday, Aug. 25 – 3 p.m.
Thank you. Garret Mathews  garretmath@gmail.com