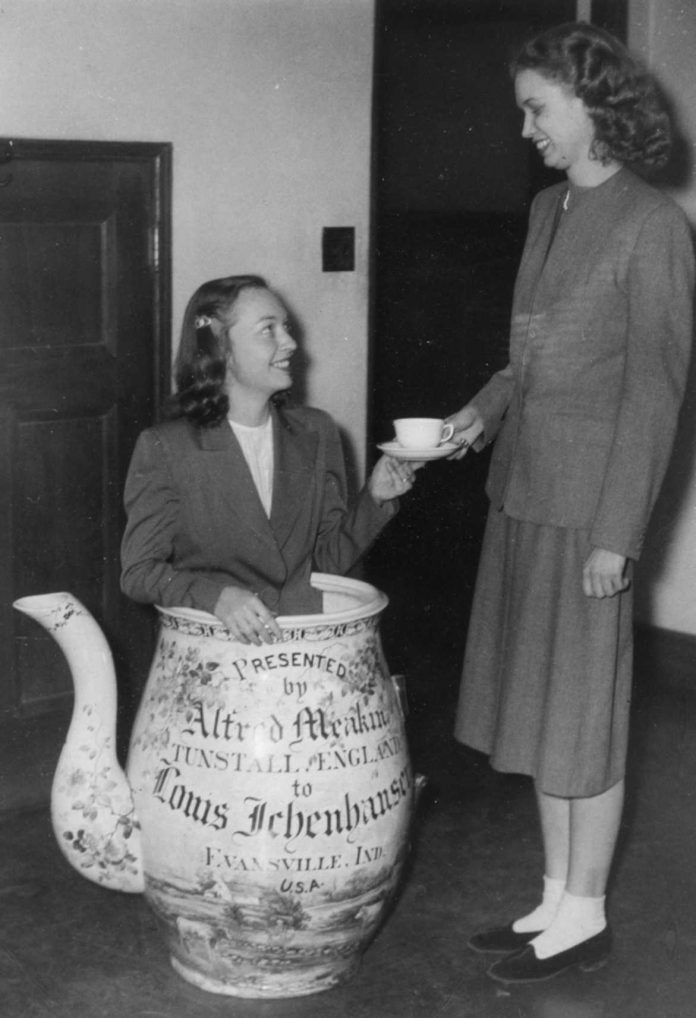 Evansville College employee Elsie Johnson (left) offers student Sue Gilmour (right) a cup of tea as she sits in a gigantic teacup in the college's Administration Hall.
Photographed in 1947, the teacup, which was made of English moss rose china, measured 44 inches high. It arrived in Evansville from England in the 1880s as a present to the old Ichenhauser & Sons Company on NW First Street, which claimed to be the largest glass and china dealer in the Midwest.
Silas Ichenhauser was a trustee of Evansville College, and when the firm closed in 1927, he presented the teacup to the college, where it was displayed in the administration building. After it was damaged by "hurrying students," it was stored in a closet on the top floor.