YESTERYEAR-Bud's Service Station by Pat Sides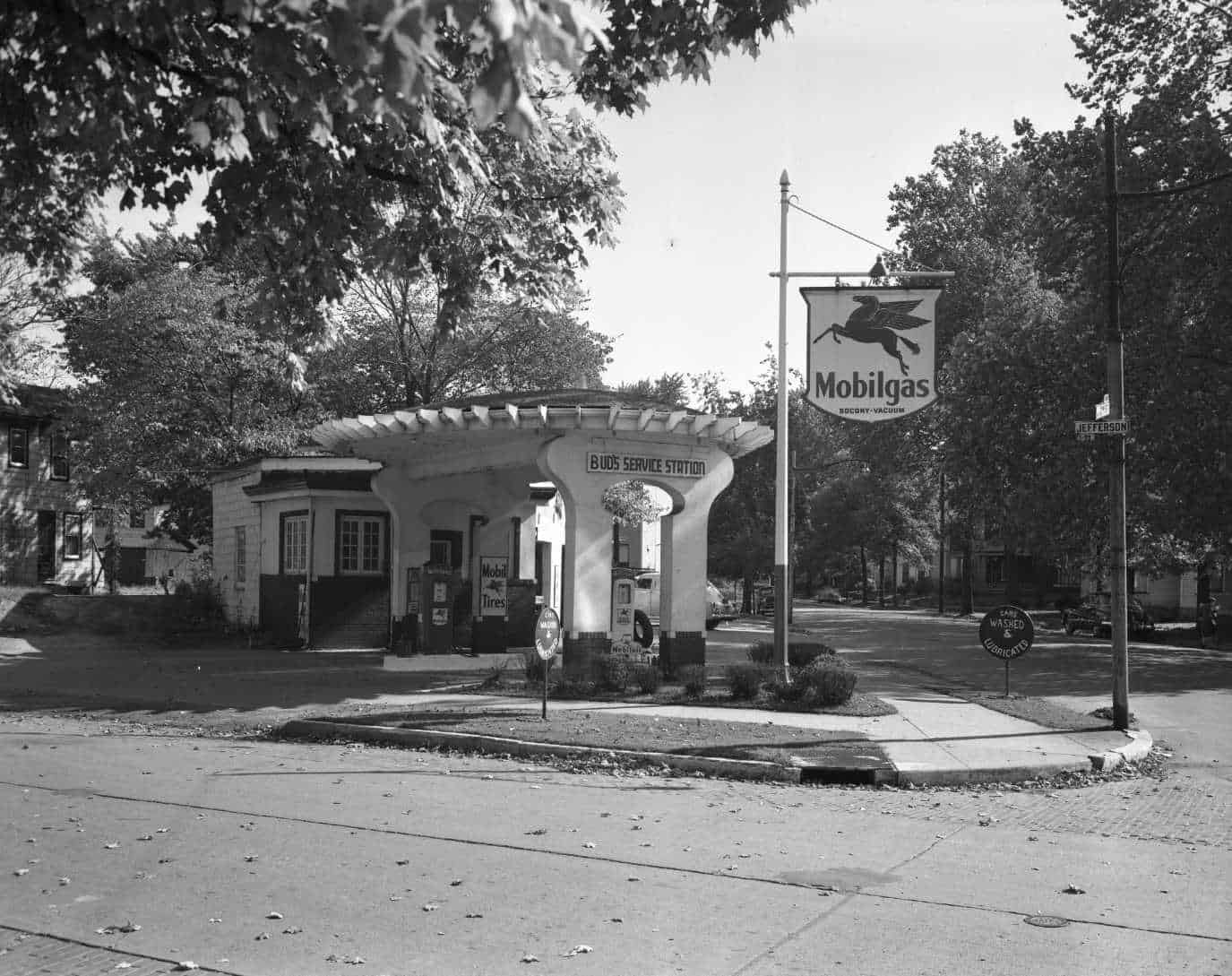 Bud's Service Station was located at 1 Jefferson Avenue, where the street intersects with SE Second, a block south of the Alhambra Theater in the Haynie's Corner district. This Mobilgas service station, designed in a quirky architectural style, was owned by Bud Johnson when it was photographed in 1950, shortly after it was built. It is now gone, but Evansville still has a few small service stations dating from this era, although they have been largely abandoned or were converted to other uses when larger "convenience stores" began to replace them.
FOOTNOTES: We want to thank Patricia Sides, Archivist of Willard Library for contributing this picture that shall increase people's awareness and appreciation of Evansville's rich history. If you have any historical pictures of Vanderburgh County or Evansville please contact please contact Patricia Sides, Archivist Willard Library at 812) 425-4309, ext. 114 or e-mail her at www.willard.lib.in.us.