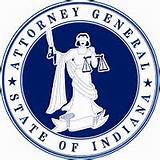 Attorney General Curtis Hill today made the following statement regarding a lawsuit brought by the U.S. Department of Justice, which seeks to enjoin certain State of California statutes designed to obstruct the enforcement of federal immigration laws:
"The U.S. Constitution strikes a careful balance between rights and responsibilities belonging to the federal government and those belonging to the individual states. While we in Indiana will always defend states' rightful exercise of their powers under the constitutional principles of federalism, we also will support the appropriate exercise of federal authority under those same principles.
"National immigration policy is one area that is clearly the federal government's domain. Efforts by the state of California to nullify or thwart national immigration law violate the Supremacy Clause of the U.S. Constitution. I fully support the actions of U.S. Attorney General Jeff Sessions and the U.S. Justice Department in asserting the United States' authority to enforce federal laws designed to protect our freedom.
"In a world of increasing dangers and complexities, it is fundamental that our U.S. borders be secure and that our immigration policies are rational and consistent. We must be safe, and we must promote the continued growth of our diverse and exceptional American culture. While changing the law through appropriate congressional action is always an option, ignoring the law can never be an option. California officials who have ostensibly sworn an oath to uphold the law are now flagrantly and unjustifiably breaking the law and in turn exposing their people to untold dangers. The actions taken by the Department of Justice are not against California but for the rule of law."