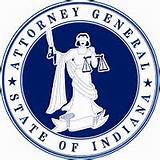 Attorney General Curtis Hill on Friday filed an amicus brief supporting an Alabama law requiring voters to show personal identification at the polls. Attorneys general from 10 other states signed onto the filing.
Several civil rights groups have sued Alabama, claiming minorities are discouraged from casting ballots when they must produce IDs. Attorney General Hill said IDs are easy to obtain, however, and create no undue hardships for minority voters.
A U.S. district court already has upheld Alabama's law as a constitutional safeguard against fraud and abuse, but plaintiffs now have taken their arguments to the 11th Circuit U.S. Court of Appeals.
"States can protect the integrity of our electoral processes while also safeguarding voter rights," Attorney General Hill said. "The federal courts affirmed that truth when we in Indiana prevailed in Crawford v. Marion County Election Board. All we are asking of the 11th Circuit is to protect the legitimate interests of states in making sure elections remain fair and trustworthy."