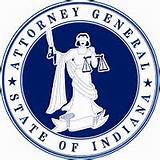 Attorney General Curtis Hill today hosted the inaugural Youth Prevention Summit with a focus on prescription drug abuse. This event was designed to encourage students to use good judgment and skills learned through the Prescription Drug Safety digital course to make a difference in their schools and communities.
"Students from across the state are becoming more active in the fight against drug abuse," said Attorney General Hill. "These young people are educated and engaged. They inspire all of us with their readiness to effect positive change."
The Office of the Attorney General is a partner in the Prescription Drug Safety Network, a coalition dedicated to empowering Americans with the knowledge and skills necessary to make safe and healthy decisions about prescription medications. The Office of the Attorney General – along with Walmart and North Central Health Services — have provided funding to bring a digital education program to high schools in several regions of the state. The Prescription Drug Safety course, a digital interactive experience developed by EVERFI, is used in schools nationwide.
"The health and safety of our patients is a critical priority, and Walmart is committed to be part of the solution to the nation's opioid epidemic," said Gordi Lee, Walmart Health & Wellness Director. "We believe education on prescription drug abuse is a key part of the solution, and we are proud to support this program that teaches Hoosier students about the dangers of prescription drug abuse."
The course is aligned with national health education standards and the recently updated Indiana Academic Standards for Health and Wellness. It uses an evidence-based approach to equip students with the tools they need to make informed decisions about prescription drugs. Through interactive scenarios and self-guided activities, students learn facts about drugs, how to properly use and dispose of them, and how to respond when faced with a situation involving drug abuse.
The Indiana Department of Education was represented at today's summit by Superintendent of Public Instruction Jennifer McCormick.
"The Department stands ready to support state efforts to address the opioid crisis impacting our students and their families," Superintendent McCormick said. "We appreciate being part of this process and acknowledge the importance of thoughtful solutions."
Today's event also included remarks by Addiction Specialist Brandon George, who is himself in long-term recovery.
The summit, attended by students who have taken the course, provided young people the opportunity to participate in hands-on activities and discussions focused on drug disposal and storage; prescription drug myths and facts; and youth advocacy. The event concluded with a private tour of the Statehouse.