Thank you everyone for joining me this morning. In 2014 & 2015, Mayor Winnecke stood in front of the Evansville Rotary Club, and declared the...
Where Did The $ Go by George Lumley Money appropriated for demolitions is not going toward demolitions based on information provided by the City/County building...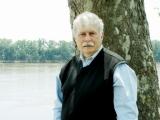 Gavel Gamut By Jim Redwine (Week of 03 August 2015) GOOD DEEDS A friend asked for my thoughts about running for a political office. I suppose it was...
While they are completely preventable, tragic heatstroke deaths from leaving a child in a car continue to be a problem year after year. So...
Evansville, IN. - Beginning August 12 and continuing until September 9, the Evansville Water and Sewer Utility will temporarily change the disinfectant used in...
May and June might be the peak tornado months in Indiana, but this summer, our severe weather threat has come from something other than...
Pence: "If the final rule is not significantly improved…Indiana will not comply" ***State Will Challenge Legality of Rule*** Indianapolis – Governor Mike Pence issued the following...
Dave Stafford for wwwtheindianalawyer.com Evansville police "committed too many mistakes to pass the test of reasonableness" in a bungled home search and are not shielded...
Indianapolis – In a letter sent earlier this week to U.S. Department of Agriculture Secretary Thomas Vilsack, Governor Mike Pence requested a secretarial disaster...
  "TropWorld Casino" now available on iTunes, Kindle and Google Play* Gaming industry leader Tropicana Entertainment Inc. announced today the worldwide launch of "TropWorld Casino," a...
FRIDAY, AUGUST 14 8PM TICKETS STARTING AT JUST $15 Evansville, IN – Blackberry Smoke is coming to Evansville to perform at Victory Theatre on Friday,...
DIRECT FROM BEIJING THE NATIONAL CIRCUS AND ACROBATS OF THE PEOPLE'S REPUBLIC OF CHINA PERFORMING "PEKING DREAMS" MONDAY, OCTOBER 26 AT 8:00 PM TICKETS GO ON SALE...
PRE-SALE PASSWORD: JOY SMG Evansville Follow us on Facebook Full Calendar TICKET PRE-SALE starts Friday, July 17th at 10:00am until Thursday, July 23rd at 10:00pm. Tickets go on-sale to general public...