Food Inspection Reports 2-4-16
Evansville Police Department Detective Jack Spencer has been elected to the Bicycle Indiana Board of Directors. The mission of the Bicycle Indiana is to...
Indiana State Police Reminds Drivers to Celebrate Responsibly this Super Bowl The Indiana State Police, in partnership with the Governor's Council on Impaired & Dangerous...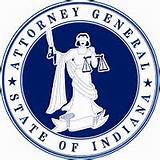 Restitution to Hoosiers could exceed $2M, impact at least 2,800 Indiana borrowers  INDIANAPOLIS, Ind. – Indiana Attorney General Greg Zoeller today announced Indiana's participation in a $470...
Jennifer Nelson for www.theindianalawyer.com The Indiana Court of Appeals affirmed a jury verdict in a trespass and negligence lawsuit brought in a dispute over water...
Governor Mike Pence has directed the Indiana Criminal Justice Institute and the Family and Social Services Administration's Division of Mental Health & Addiction to...
Photos: Governor Pence with Former Governor Edgar D. Whitcomb  Indianapolis – The Office of Governor Mike Pence issued the following photos, after being informed by...
CITY COUNTY OBSERVER 2016 ELECTION COVERAGE BEGINS The filing deadline for candidates for Vanderburgh County offices and the Indiana Legislature is today at noon. The...
Zachary Heronemus for Clerk Friday, February 5th Filing:11:30 AM at the Vanderburgh County Election Office
JOHNNY KINCAID TO RUN FOR STATE REPRESENTATIVE, DISTRICT #77 IN REPUBLICAN PRIMARY Long time Evansville radio personality Johnny Kincaid has announced his intentions to run...
YESTERYEAR-FRANKLIN THEATER When movie houses began to open in the early twentieth-century, most of them were modest in size and sprinkled around various neighborhoods, unlike...
YESTERYEAR-THE BROWN DERBY Opening in the early 1930s, the popular Brown Derby was easy to recognize because of its distinctive "Brown Derby" sign on top...
Located at 1401 Park Street near the old Belt Railroad line, the Lincoln Cotton Mill was one of several that operated in Evansville after...
Pedestrians walking near the riverfront were surprised one day in early April of 1967 when they encountered an unusual event: a three-car train in...
The Board of School Trustees of the Evansville Vanderburgh School Corporation will meet in executive session for a board training at 4:00 p.m. on...
Google is coming to North Junior High tomorrow at 1:45 p.m. to talk about Online Safety. Congressman Larry Bucshon will be there as well....
Mine Safety and Health Inspector (Metal/Non Metal) U.S. Department of Labor - Mooresville, IN $40,033 - $77,019 a year Hourly Supervisor - Butler University Aramark - Indianapolis, IN Jan 29 TRACTOR TECHNICIAN Dayton Freight Lines - Greenwood,...
Superintendent, Medical Office Building Construction McShane Construction Company 2 reviews - Indiana Department of Veterans Affairs. Monitor project labor productivity and keep the company informed of any deviations from the original budgets.... HR...
Armed Security Officer-Evansville Securatex - Evansville, IN Armed Security Officer-Evansville Under the direction of a supervisor, the Security Guard performs general security work to protect persons and...
HOT JOBS with the Department of Labor Jobs In Indiana Supervisor-3rd Shift MPW Industrial - Greensburg, IN Ability to maintain a consistent workload that involves heavy manual...
JOHNNY KINCAID TO RUN FOR STATE REPRESENTATIVE, DISTRICT #77 IN REPUBLICAN PRIMARY Long time Evansville radio personality Johnny Kincaid has announced his intentions to run...
BREAKING NEWS: Ann Ennis Seeks Republican Dist. 64 Nomination Education and SW Indiana advocate Ann M. Ennis filed as a Republican candidate for State Representative...
Superstar comedians Jeff Foxworthy and Larry the Cable Guy will reunite on the RFD-TV Presents:  'We've Been Thinking Tour' to bring an unforgettable night...
Five Finger Death Punch & Shinedown W/ special guest P.O.D. Ford Center Tuesday, May 3 7pm Tickets on-sale 10am Friday, February 5 $49.75 GA floor / $44.75 reserved...
Young Evansville Musician's Latest Hit Ranks Top 50 on iTunes For Trey Schafer, music has become more than just a hobby, but rather a passion...
 "CMT Presents Jennifer Nettles with 2016 Next Women of Country Tour," and the sought-after ticket will include Brandy Clark and special guests Lindsay Ell...