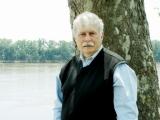 Gavel Gamut By Jim Redwine (Week of 29 June 2015) ACTIONS AND REACTIONS Dylan Roof attended a prayer meeting at the Charleston AME Church. He brought a gun....
The Brown Bag Performance Series is a free program offered to the community by the Arts Council of Southwestern Indiana. The series runs weekly...
Evansville Water and Sewer Utility asking residents to 'Clear Path' for sewer inspectors Utility to discuss sewer inspections and maintenance, answer questions live on...
The former president and CEO of Junior Achievement of Indiana lost a defamation appeal against an Indianapolis attorney Tuesday. The Indiana Supreme Court ruled...
Indianapolis – Indiana First Lady Karen Pence completed a book and music exchange today between The Indianapolis Public Library and the Hangzhou Public Library,...
Will Also Join Homegrown-Hoosier HR Company for Central Indiana Announcement Governor Mike Pence will join executives from Tilson as well as Greenwood Mayor Mark Myers...
Indianapolis – Governor Mike Pence today announced that the Indiana Department of Revenue will conduct Tax Amnesty 2015 from September 15 through November 16,...
SJM Productions LLC & VenuWorks Diverse Entertainment Council Present 'Yet Holding On' Saturday, August 22 – 7:00PM Victory Theatre Tickets on Sale Now Evansville, IN – Yet Holding On is...
What: Evansville Rescue Mission Car Show Where: Jake's Wayback Burgers, 115 Cross Pointe Blvd, Evansville IN When: Sunday, June 14th @ 4:00 pm - 7:30 pm All...
LAST CHANCE To enter to win 2 tickets to the Kenny Chesney concert at the Ford Center Thursday June 4th. Our Affiliate will be raffling off 5...
PRE-SALE PASSWORD: ANNIVERSARY SMG Evansville Follow us on Facebook Full Calendar TICKET PRE-SALE is Monday, June 1 at 10:00am through Sunday, June 7 at 10:00pm. Tickets go on-sale to general public...
THIS SATURDAY! SMG Evansville Follow us on Facebook Full Calendar Saturday, May 30 at 8:00pm JAMEY JOHNSON find tickets Don't miss your chance to see Jamey Johnson with Chris Hennessee LIVE! 11 time...