food-inspection-reports-10-20-16
The area chapter of the American Sewing Guild will meet Tuesday  October  25th at McCollough Branch Library's Community Room on Washington Avenue east of Washington...
LIVE this Friday at the Arts Council of Southwestern Indiana! For tickets call (812) 422-2111 or purchase at the door.Will Read & Sing for Food
Governor Pence Issues Statement on Strong Employment Numbers; Praises Hoosier Businesses and WorkforceIndiana's Unemployment Rate Remains at 4.5 Percent  Indianapolis – Governor Mike Pence today...
Dear Friend, Casting your vote in elections is your right as a United States citizen, and I hope you exercise that right on Nov. 8. On...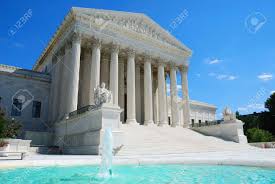 Justices hear arguments in Lawrence Wrongful-Firing Suit Olivia Covington for www.theindianalawyer.com After the newly elected mayor of the city of Lawrence fired him from his position...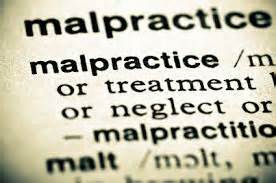 Barnes & Thornburg Malpractice Suit Prompts Judge's Warning Dave Stafford for www.theindianalawyer.com Indiana's largest law firm prevailed in defending a judgment in its favor in a...
s. Ritt was the managing editor of the Evansville Press and involved in many community projects during his half-century tenure with the newspaper. One...
EVANSVILLE COTTON MILL  by Pat Sides FOR WILLARD LIBRARY A few years after the Civil War ended, the Evansville Cotton Manufacturing Company was built on seventeen...
In 1940, Republicans were anxious to thwart Franklin Delano Roosevelt's election to an unprecedented third term as U. S. president. War had recently broken...
by Patricia Sides at Willard Library On October 16, 1956, two famous personalities arrived at the Evansville airport within hours of each other. The first...
Southwest Indiana Workforce Coalition Receives Grant To Educate, Pay, and Employ Students Ivy Tech Community College, along with the newly created Southwest Indiana Workforce...
Area eighth graders and their families have an opportunity to learn more about the innovative options available in the EVSC at the EVSC High...
Production Operator Kerry  86 reviews - Evansville, IN PLEASE-NO PHONE CALLS. Obtain forklift certification specific to Kerry (certification will be obtained during orientation).... Housekeeper Holiday Health Care  4 reviews - Evansville, IN The Heritage Center...
2nd Shift 52-Week Custodian (Floater) Evansville Vanderburgh School Corporation  9 reviews - Evansville, IN $14.93 an hour Valid drivers' license. Questions concerning compliance with these laws should be directed to...
Employment Consultant Child Adult Resource Services - Evansville, IN Required license or certification:. And a clean driving record required, experience in working with adults with disabilities a plus.... Easily...
Driver Helper UNITED PARCEL SERVICE  12,421 reviews - Evansville, IN Driver Helpers usually meet the UPS driver at a mutually agreed upon time and location each weekday (Monday through...
THE HONORABLE SUPERIOR COURT JUDGE DAVID KIELY SELECTED AS  CCO "OUTSTANDING COMMUNITY SERVICE AWARD WINNER  We are pleased and excited to announce that Vanderburgh County Superior...
Thomas J. Shetler Jr City County Observer 2016 "Outstanding Community Services Awards" Winner We are pleased and excited to announce that Vanderburgh County Council member...
PRE-SALE PASSCODE: BROADWAY Buy Tickets Now! Pre-Sale starts Friday, October 21 at 10am and runs through Thursday, October 27 10pm. Tickets go on-sale to the general public Friday,...
Evansville, IN - Alabama with special guest The Charlie Daniels Band performed at Ford Center Thursday evening. The Charlie Daniels Band took the stage...
HIGHWAY VAGABOND TOUR MIRANDA LAMBERT WITH SPECIAL GUEST OLD DOMINION AUBRIE SELLERS JANUARY 26, 2017 Live Nation Media Contact: Kimmy Adamson kimmyadamson@livenation.com Go to www.livenation.com for more information All dates, acts...
r Monday, November 28 at 7:30pm ELF THE MUSICAL is the hilarious tale of Buddy, a young orphan child who mistakenly crawls into Santa's bag of gifts...