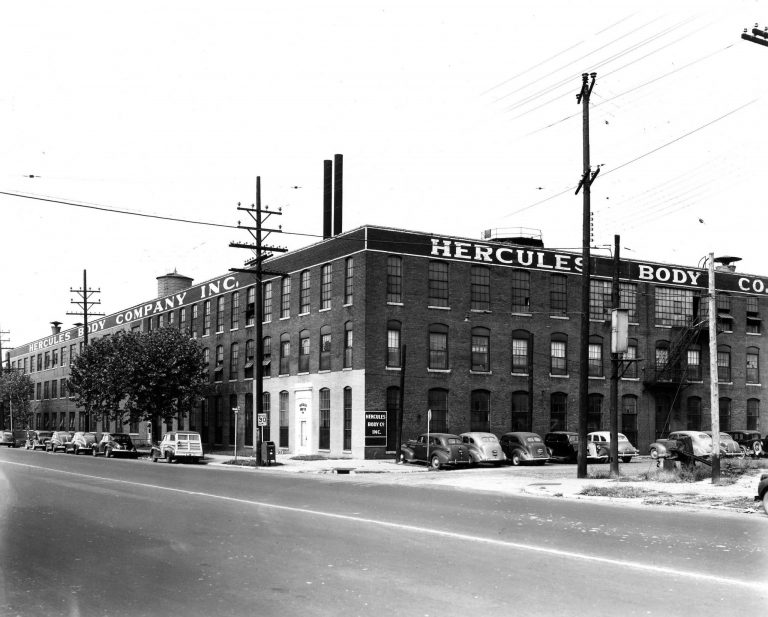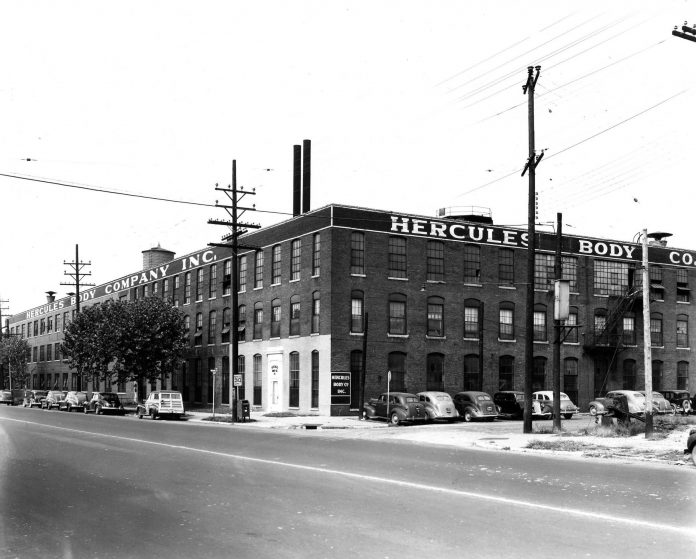 This familiar building has housed a variety of industries for well over a century. Armstrong Furniture Company originally occupied the site about 1874, and after a fire in 1890, the current structure was built.
By 1900, Bockstege Furniture Company had taken possession of the plant. Its enormous size signaled how important the furniture industry was to Evansville around the turn-of-the-century when the city boasted that it was the "furniture capital of the world." Most of these factories were located in Lamasco, which was largely populated by Germans, many of whom were skilled craftsmen.
In 1917, the plant was enlarged for the new owner, Hercules Body Company, a division of Servel, which was then manufacturing five hundred automobile bodies per day.