The Evansville Brownfields Corporation (EBC) currently has no paid staff and a Board of Directors that consists of seven members. The City of Evansville...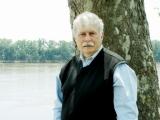 Gavel Gamut By Jim Redwine (Week of 03 August 2015) GOOD DEEDS A friend asked for my thoughts about running for a political office. I suppose it was...
While they are completely preventable, tragic heatstroke deaths from leaving a child in a car continue to be a problem year after year. So...
Heidi is a 9-year-old female black & white cat. She is FRONT-DECLAWED. Older cats are often overlooked by people who want kittens, but with...
Indianapolis – In a letter sent earlier this week to U.S. Department of Agriculture Secretary Thomas Vilsack, Governor Mike Pence requested a secretarial disaster...
Dave Stafford for www.theindianalawyer.com The Indiana Supreme Court Thursday reinstated a trial court's grandparent visitation order that included monthly overnight visits and other visitation that...
Marilyn Odendahl for www.theindianalawyer.com The Indiana Court of Appeals has reversed another annexation ruling, this time finding the town of Whitestown can move forward with...
Dave Stafford for www.theindianalwyer.com A dissenting judge on an Indiana Court of Appeals panel that Wednesday reversed a child custody order implied the majority reweighed...
  "TropWorld Casino" now available on iTunes, Kindle and Google Play* Gaming industry leader Tropicana Entertainment Inc. announced today the worldwide launch of "TropWorld Casino," a...
FRIDAY, AUGUST 14 8PM TICKETS STARTING AT JUST $15 Evansville, IN – Blackberry Smoke is coming to Evansville to perform at Victory Theatre on Friday,...
DIRECT FROM BEIJING THE NATIONAL CIRCUS AND ACROBATS OF THE PEOPLE'S REPUBLIC OF CHINA PERFORMING "PEKING DREAMS" MONDAY, OCTOBER 26 AT 8:00 PM TICKETS GO ON SALE...
PRE-SALE PASSWORD: JOY SMG Evansville Follow us on Facebook Full Calendar TICKET PRE-SALE starts Friday, July 17th at 10:00am until Thursday, July 23rd at 10:00pm. Tickets go on-sale to general public...