A late 19th-century family holiday is the focus of an exciting new exhibit at the Newburgh Museum beginning Saturday, November 22nd. The special holiday...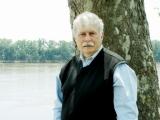 Gavel Gamut By Jim Redwine UNANIMOUS FOR MURDER, A NOVEL CHAPTER ELEVEN Sarah Jones had forgiven Henry for his weakness. When she thought about him the memories were...
INDIANAPOLIS - The newspaper editorial below was recently published in the Terre Haute Tribune-Star. I wanted to make sure you had a chance to read it for...
SPONSORED BY DEFENSE ATTORNEY IVAN ARNAEZ. DON'T GO TO COURT ALONE. CALL IVAN ARNAEZ @ 812-424-6671. http://www.vanderburghsheriff.com/recent-booking-records.aspx