Upon driving through different parts of Indiana, I have started noticing yard signs that say 'Fed Up? Vote Republican!' appearing more and more in...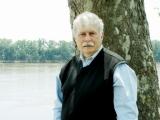 Gavel Gamut By Jim Redwine (Week of 27 October 2014) UNANIMOUS FOR MURDER, A NOVEL CHAPTER EIGHT Malcolm Settles hated white people. This might have been more understandable had...
If elected, I would immediately propose bills to strike down and govern an awful lot of what we call "government." Most taxation, regulation, litigation,...
SPONSORED BY DEFENSE ATTORNEY IVAN ARNAEZ. DON'T GO TO COURT ALONE. CALL IVAN ARNAEZ @ 812-424-6671. http://www.vanderburghsheriff.com/recent-booking-records.aspx