Women's Soccer | 11/30/2015 6:00:00 PM | Ray Simmons, USI Athletic Communications Engelbrecht steps down as USI Women's Soccer head coach EVANSVILLE, Ind. – University of...
Erin Brockovich Facebook Post About Evansville Water Quality Evansville, Indiana... many of you have written to me about your water quality... you suffered your chlorine...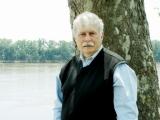 Gavel Gamut By Jim Redwine (Week of 30 November 2015) NEITHER MEAT NOR VEGETABLE We gathered together with our friends and neighbors Thursday. When I lived on...
The Warrick County Solid Waste Management District ("WCSWMD") has entered into an agreement with the National Waste & Recycling Association ("NWRA") regarding the Warrick...
City of Evansville Job Vacancies Parks Basketball Official Mesker Zoo Visitor Services Attendant Parks Pool Cashier - Lloyd Pool Parks Lifeguard - Lloyd Pool Mets Van Operator Parks Basketball Scorekeeper Parks...
IL NEWS for www.theindianalawyer.com A southeastern Indiana county that was at the center of a legal battle over a Nativity scene on its courthouse lawn...
Following the American Civil Liberties Union of Indiana's announcement that it  filed suit to challenge Governor Pence's decision to suspend the resettlement of Syrian...
Jennifer Nelson for www.theindianalawyer.com The Indiana Court of Appeals affirmed the termination of a father's rights over his young son Monday, finding the trial court...
Case 1:15-cv-01858-TWP-DKL Document 1 Filed 11/23/15 Page 1 of 13 PageID #: 1 EXODUS REFUGEE IMMIGRATION, INC. ) ) Plaintiff, ) ) v. ) )...
Visit 15th-century Europe and kick off the holiday season in medieval fashion with the University of Southern Indiana's Madrigal Feaste at 7:30 p.m. December...
Andrew Peterson is kicking off his Christmas tour at the Victory Theatre in Evansville, IN on December 2 at 7:00 p.m. He will be...