All Evansville Vanderburgh Public Library locations will be closed for the upcoming holidays. EVPL will be closed: Wednesday, December 24th and Thursday, December 25th for Christmas Wednesday,...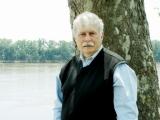 Gavel Gamut By Jim Redwine ERSATZ WAR Sony produced a tasteless film whose plot was the assassination of the President of North Korea, Kim Jong Un. They...
We all remember that one educator who had a profound impact on our lives. Usually, they are the ones who believed in us the...
SPONSORED BY DEFENSE ATTORNEY IVAN ARNAEZ. DON'T GO TO COURT ALONE. CALL IVAN ARNAEZ @ 812-424-6671. http://www.vanderburghsheriff.com/recent-booking-records.aspx#content