St. Mary's is hosting a free Youth First Family Foundations 101 class starting in July. Family Foundations is designed to help couples establish positive...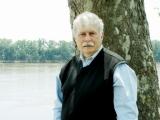 Gavel Gamut By Jim Redwine (Week of 06 July 2015) EMANCIPATION Every year of my public education my classmates and I received instruction in American history. The themes...
Heads up, German shepherd lovers! Meet Queen, a beautiful 70-lb. female. She is about six years old and was found as a stray. She...
Dave Stafford for www.theindianalawyer.com An Indianapolis attorney who appealed a class-action lawsuit seeking a share of his clients' compensation on top of a statutory award...
Indianapolis – On Saturday, Governor Mike Pence will offer remarks at the Orleans Bicentennial Homecoming in Orange County. Later in the morning, the Governor...
Will Visit Jefferson, Switzerland, Dearborn, and Ohio Counties Indianapolis – Tomorrow, Governor Pence will hold a community conversation with constituents in Madison. Later in the...
MA The 7th Circuit Court of Appeals tossed a jury's award of $1.5 million, finding the terms of the employee's incentive plan were unambiguous and...
The Ford Center will host The Arena Challenge for the second year on Saturday, July 25. In anticipation of the event, VenuWorks and Rise...
SJM Productions LLC & VenuWorks Diverse Entertainment Council Present 'Yet Holding On' Saturday, August 22 – 7:00PM Victory Theatre Tickets on Sale Now Evansville, IN – Yet Holding On is...
What: Evansville Rescue Mission Car Show Where: Jake's Wayback Burgers, 115 Cross Pointe Blvd, Evansville IN When: Sunday, June 14th @ 4:00 pm - 7:30 pm All...
LAST CHANCE To enter to win 2 tickets to the Kenny Chesney concert at the Ford Center Thursday June 4th. Our Affiliate will be raffling off 5...