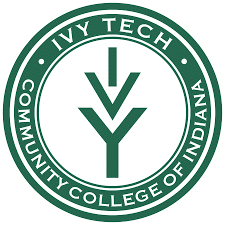 Financial aid professionals from throughout the area will be volunteering to help college-bound students and their families open the door to financial aid during the first-ever Virtual College Goal Sunday. The event is set for 1 p.m. (CST), Sunday, Oct. 25.
Bill Wozniak, co-chair of College Goal Sunday said, "We hope all Hoosiers who have not filed already, take advantage of College Goal Sunday, file the FAFSA, and get one step closer to fulfilling their educational goals."
Volunteers will answer families' individual questions as needed. To attend College Goal Sunday, go to CollegeGoalSunday.org on October 25, and click the link displayed on that page to enter the virtual event. For the best filing experience, working from a computer/laptop during the event is highly recommended.
If an individual needs access to a WIFI connection, there are mobile hotspots located on the glass windows over the parking places near Door J at the Evansville campus, 3501 N. First Avenue. Individuals are welcome to come to campus, remain in their car, and participate in the event using the WIFI connections, said Casey Trela, Director of Financial Aid, at Ivy Tech Community College Evansville.
The free program assists Indiana students in filing the Free Application for Federal Student Aid (FAFSA), no matter what college they choose to attend. The FAFSA form is required for students to be considered for federal and state grants, scholarships, and student loans at most colleges, universities, and vocational/technical schools nationwide. The FAFSA MUST be filed by April 15 to be eligible for Indiana financial aid.
Students should attend College Goal Sunday virtually with their parent(s) or guardian(s), and parents' should have available completed 2019 IRS 1040 tax returns, W-2 Forms, and other 2019 income and benefits information. Students who worked last year should bring their income information as well. Students, 24 years of age or older may attend alone and bring their own completed 2019 IRS 1040 tax return, W-2 Form or other 2019 income and benefits information.
Students and parents are encouraged to apply for their U.S. Department of Education FSA IDs at studentaid.gov before logging in to the event.