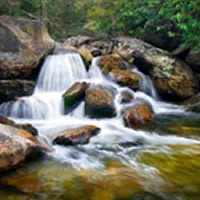 Valada J. Raber, 85, of Dale, Indiana, passed away on Thursday, June 6, 2019, at Willowdale Village in Dale, Indiana. She was born at home on February 13, 1934 to the late Hobert and Laura (Miller) Stone of Dale, Indiana.
Valada held a Bachelor's degree in Music Education from Oakland City College, with additional certifications in English and Latin. Thereafter, she earned a Master's degree in Education from Indiana University. Valada married her husband of 56 years, Edward M. Raber, in 1955. She retired in 1997 after teaching for 41 years. For 35 of those years, Valada taught music at Rockport Elementary School in Rockport, Indiana.
As a member of Selvin United Methodist Church in Selvin, Indiana, Valada served as a Sunday School teacher and coordinated / led many activities for the community. Furthermore, she shared her musical talent as the church pianist for more than fifty years.
Valada was the organist / pianist for countless weddings and funerals and also gave piano lessons to generations of individuals in Spencer County and Warrick County. In the 1960s, she had her own Saturday morning radio program at WBNL in Boonville, Indiana. Valada's other interests included reading, traveling, and gardening (especially tending to her flowers).
Valada was a loving wife, mother, grandmother, and great-grandmother.
In addition to her parents, she was preceded in death by her husband, Edward, in 2011.
She is survived by her three children: daughters, Darla R. Grossman, M.D. (Harold); Valarie Raber Reed (Rick); son, Gene E. Raber (Jennifer); a sister, Macy L. Schmitt; four grandchildren: Ryan Grossman, Leila Grossman, Katherine Reed, and Jackson Raber; and two great-grandchildren: Hannah Grossman and Bethany Grossman.
Visitation will be held on Monday, June 10, 2019 from 2:00 – 7:00 pm at Koehler Funeral Home in Boonville, Indiana. On Tuesday, June 11, 2019, visitation will be held at the Selvin United Methodist Church from 10:00 – 11:00 am, with the funeral service at 11:00 am. Burial will follow at Selvin Cemetery.
Memorial contributions may be made to the Selvin United Methodist Church.
Condolences may be made online at www.KoehlerFuneralHome.com.
To send flowers to the family of Valada J. Raber, please visit Tribute Store.