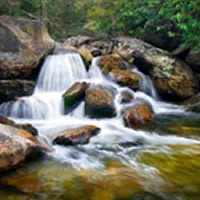 OBITUARY OF MELISSA SUE KUNKEL
Chandler, IN. – Melissa Sue Kunkel, 58, of Chandler, Indiana passed away on Monday, July 1, 2019 at her home.
Melissa was born in Evansville, Indiana on February 22, 1961 to Gerrill and Brenda (Hart) Rudolph.
She is preceded in death by her husband, Steven Kunkel.
Melissa is survived by her husband, Randall Doyle of Chandler, IN; children, Andrew Kunkel and his wife, Angie of Chandler, IN; Allyre Lincoln and her husband, Michael of Evansville, IN; grandchildren, Logan, Luke, Landon, Amey, Kaylee and Riley; parents, Gerrill and Brenda of Greenville, KY; siblings, Melinda Hinton and her husband, Gary of TN; Bryan Rudolph and his wife, Susan of Larkspur, CO; Melanie Boggess and her husband, Joe of Greenville, KY.
A mass will be held at 9 A.M. on Saturday, July 6, 2019 at St. Clement Catholic Church in Boonville, Indiana with Father Ted Temple officiating. Burial will be at St. Joseph Catholic Cemetery in Evansville, Indiana.
Visitation will be from 5 P.M. until 8 P.M. on Friday, July 5, 2019 at Koehler Funeral Home in Boonville, Indiana.
Memorial contributions in her honor may be made to Woodland Alzheimer's Care Unit, 4088 Frame Road, PO Box 400, Newburgh, Indiana 47629.
To send flowers to the family of Melissa Sue Kunkel, please visit Tribute Store.