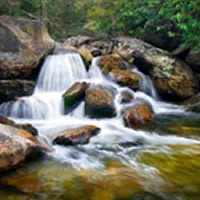 Obituary Of Mary Beth Burkett
September 09, 1942 – July 02, 2019
Mary Beth (Lutterman) Burkett, 76, of Mt. Vernon, IN passed away July 2, 2019 at Walnut Creek Special Care Center. She was born September 9, 1942 in Mt. Vernon, IN.
Mary Beth was a 1960 graduate of Mt. Vernon High School and a 1962 graduate of William Woods College, where she earned her associate's degree. Mary Beth was the longtime owner of Stork's Nest Children and Maternity Wear Shop in Mt. Vernon.  She was a lifetime member of Trinity United Church of Christ. Mary Beth enjoyed traveling and visiting all 50 states; she also traveled outside the U.S. many times. Mary Beth loved being with her grandchildren.
She was preceded in death by her husband of 45 years, Luther "Paul" Burkett; her parents, Edward "Red" and Adrene (Uhde) Lutterman; and sister by choice, Ann (Wiginton) Brown.
She is survived by her sons, Kevin (Lynn) Burkett of Hillsdale, MI and Jason (Dawn) Burkett of Richmond, VA; grandchildren, Erin and Megan Burkett, and Ian and Autumn Burkett; brother, Edward Lutterman of St. Meinrad, IN; nieces, nephews and cousins.
Funeral service will be held at 10:00 am on Saturday, July 6, 2019 at Schneider Funeral Home, 512 Main St., Mt. Vernon, IN, with Rev. Jamie Kent officiating and burial to follow in Black Cemetery.
Visitation will be held from 5:00 pm until 7:00 pm on Friday, July 5, 2019 at the funeral home.
In lieu of flowers, memorial contributions may be made to Trinity United Church of Christ or Shriners Hospitals for Children.