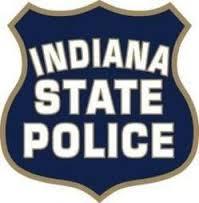 This afternoon at approximately 5:04, Indiana State Police, Posey County Sheriff's Department and Poseyville Fire Department responded to an incident on I-64 near the 14 mile-marker that claimed the life of a 31-year-old Hispanic male from Mexico.
Preliminary investigation revealed the operator was driving a John Deere mowing tractor westbound in the median near the 14 mile-marker when he failed to see a large sink hole. When the tractor struck the sink hole the operator was thrown from the tractor and onto the ground. The tractor continued and the bush hog that was being pulled behind the tractor ran over the operator. The tractor crossed the eastbound lanes and came to a final rest in a wooded area south of I-64. The operator of the tractor was pronounced dead at the scene by the Posey County Coroner's Office.
I-64 eastbound was closed for approximately two hours while troopers investigated this crash.
The identity of the operator will be released when his family in Mexico has been notified.
Investigating Officer: Trooper Dustan Rubenacker, Indiana State Police
Assisting Officers: Sgt. Russ Werkmeister, Trooper Josh Greer, Trooper Ross Rafferty and Trooper Brandon Deig
Assisting Agency: Posey County Sheriff's Department and Posey County Coroner's Office