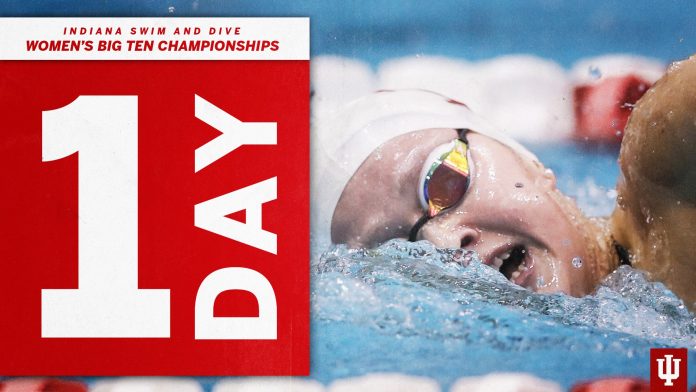 The No. 10-ranked Indiana University women's swimming and diving team will head east to Columbus, Ohio for the 2018 Big Ten Women's Swimming and Diving Championships.
The four-day meet will begin with on Wednesday night at 6:30 p.m. On Thursday through Saturday, the teams will swim a preliminary session in the morning at 11 a.m. with the championship session to follow at 6:30 p.m.
Live results for the swimming events can be found at IUHoosiers.com. Live results for the diving events can be found at DiveMeets.com. For more information on the Women's Big Ten Championship, including a schedule of events, fans can click HERE.
The Big Ten Championships will be streamed live via BTN Plus on BTN2Go. Complimentary access to BTN2Go is available to viewers connected to the internet network of a Big Ten university. Fans elsewhere can sign up for the pay-per-view webcasts.
Scouting the Hoosiers
Indiana enters this week's Big Ten Championships ranked No. 10 in the nation in the latest CSCAA/TYR Top 25 poll. IU is one of six Big Ten teams ranked in the national poll – Michigan (No. 4), Ohio State (No. 13), Minnesota (No. 16), Wisconsin (No. 18) and Purdue (No. 23).
During the dual-meet season this year, the Hoosiers posted an overall record of 5-4 against one of the hardest schedules in the country. IU earned victories over No. 10 Florida, No. 18 Notre Dame and Purdue over the course of the season.
Big Ten Championship History
The Indiana Hoosiers women's swimming and diving team has won five conference championships in program history.
IU has placed first or second at the Big Ten Championships in each of the last nine years, winning the title three-straight times from 2009 to 2011. The Hoosiers have finished second the last six seasons. Indiana also won the league title in 2003 and 2007.