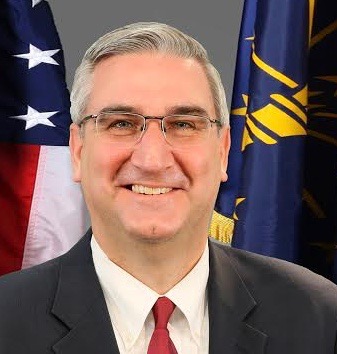 Gov. Eric J. Holcomb on Friday received a letter from the U.S. Department of Labor indicating a waiver he requested on March 23 has been approved. The waiver allows the new Governor's Workforce Cabinet to fill the role of the state's federally-mandated workforce development board. The Governor's Workforce Cabinet was created in the 2018 legislative session within Senate Enrolled Act 50 and outlines a smaller group with more authority to drive collaboration among employers and state and local partners.
"We are working to build a workforce system that gets more Hoosiers into training and better jobs," Gov. Holcomb said. "The streamlined structure of the new Governor's Workforce Cabinet lets us quickly react to changes in the economy and meet the needs of employees and employers. I'm grateful to Secretary Acosta for recognizing that states like Indiana can best innovate when given the flexibility to do so."
The letter received Friday from the U.S. Department of Labor is attached.
According to the letter, "ETA [the Employment and Training Administration of the U.S. Department of Labor] reviewed the State's waiver request and plan and has determined that the requirements requested to be waived impede the ability of Indiana to implement its plan to improve the workforce development system. Therefore, ETA approves this waiver for Program Years 2018 through 2020."
Read about the governor's waiver request submitted in March online here.
The Governor's Workforce Cabinet builds on Gov. Holcomb's Next Level Jobs initiative. Launched in August 2017,  Next Level Jobs connects Hoosiers with the skills and training they need to enter fulfilling, high-demand, high-wage jobs as quickly as possible. The program drives money to adult workers and Indiana employers to cover the cost of training and education. Whether you're a Hoosier looking for a better-paying job or an employer looking for a better-skilled workforce, Indiana's Next Level Jobs initiative can help. Learn more at NextLevelJobs.org.