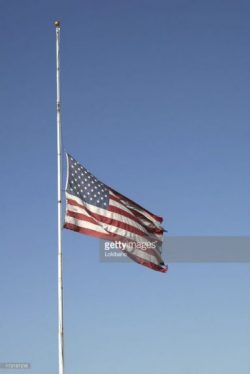 Governor Eric J. Holcomb is directing flags across the state to be flown at half-staff to honor former U.S. Representative John David Dingell, Jr., the longest-serving member of Congress in U.S. history.
Flags should be flown at half-staff from now until sunset Saturday, Feb. 9, 2019.
Gov. Holcomb also asks businesses and residents across the state to lower their flags to half-staff to honor him.