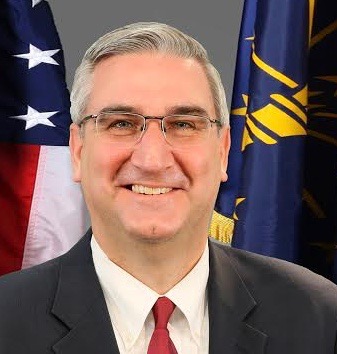 Indiana Governor Eric J. Holcomb will travel to Washington, DC to lead the Jobs for America's Graduates' 12th annual National Thought Leader Event on Monday, Oct. 29.
Participants will gather at Gallup Headquarters to discuss national workforce challenges. Gov. Holcomb, who serves as chair of the Jobs for America's Graduates (JAG) Board of Directors, will host this event and give remarks about engaging the current 16- to 24-year-old generation to help solve the issue.
U.S. Secretary of Labor Alexander Acosta and U.S. Congressman Don Beyer (D-VA) will also deliver remarks.
JAG is a state-based, national non-profit organization dedicated to helping students overcome challenges to graduate high school and secure good jobs with career pathways. The program provides mentoring support and helps students gain skills through work-based experiences with real employers.
The event will be streamed live online beginning at 8 a.m. Livestream link: http://www.tvworldwide.com/events/jag/181029/