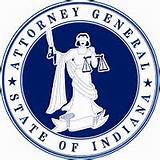 INDIANAPOLIS – Indiana Attorney General Curtis Hill today advised Hoosiers to beware of scams via social media through direct or private messages, most commonly on Facebook.
General Hill and the Consumer Protection Division (CPD) of the Office of the Indiana Attorney General are reminding Hoosiers of these commonly reported scam attempts. The CPD has received complaints from Hoosiers detailing incidents in which someone from their friends list appeared to send them a private message soliciting goods, asking for personal information, mentioning a sweepstakes or requesting financial details.
In many instances, the person initiating contact with the complainant is not actually the person depicted as the sender in the private message.  Scammers create Facebook accounts duplicating the appearances of others. They then send messages to the Facebook friends of people they are impersonating.
In other scenarios, the Facebook account sending the message to the complainant has not been duplicated but rather has been compromised by the scammer. Both tactics give the scammer a direct way to communicate with the person's friends and family on Facebook Messenger.
To encourage the victims to send the money, the scammers tell them that they heard they were eligible for a certain sweepstakes. The scammers then tell the victims to send money via Western Union, MoneyGram, iTunes, etc. — usually under the guise of taxes on the winnings or a fee to collect the prize. If anyone has doubts about a request from a Facebook friend, such a person should check with that friend via means other than Facebook to verify whether that person actually sent the request.
To file a complaint or gather more information, visit IndianaConsumer.com or call the Consumer Protection Division at 317-232-6330 or 800-382-5516.