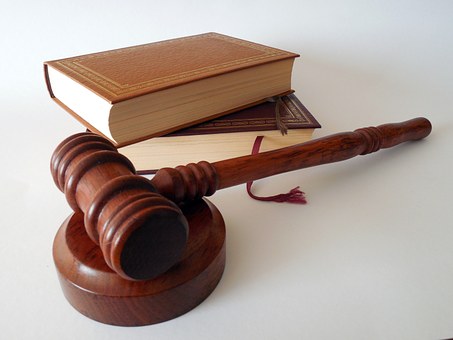 Olivia Covington for www.theindianalawyer.com
An Indiana trial court properly granted summary judgment in favor of a charter school organizer under the Indiana Tort Claims Act because an organizer and charter school jointly make up the statutory definition of a "charter school," the Indiana Court of Appeals ruled Monday. The appellate panel also upheld the constitutionality of classifying a charter school as a "governmental entity."
In February 2002, Flanner House Elementary School, Inc. entered into a charter school agreement to establish Flanner House Elementary School, which remained operational until its charter was revoked in September 2014. While the elementary school was operational, the corporation leased its building from Flanner House of Indianapolis, Inc., a separate nonprofit corporation.
Nearly a year after the elementary school's charter was revoked, Flanner House of Indianapolis sued the corporation for breach of contract and the corporation and its directors, officers and other defendants for negligence and fraud, among other claims. Flanner House alleged the elementary school corporation failed to pay its monthly rent, while the corporation and its directors and officers breached their duty by failing to hold regular meetings or adequately oversee the school.
After the Marion Superior Court dismissed all of the fraud claims on Flanner House's motion, the defendants moved for summary judgment, arguing Flanner House failed to provide them with notice under the Indiana Tort Claims Act.  The trial court entered summary judgment in favor of the defendants, prompting Flanner House of Indianapolis' instant appeal.
On appeal, Flanner House first argued the trial court erred in granting summary judgment on the issue of its compliance with the Indiana Tort Claims Act's notice requirement. But Indiana Court of Appeals Senior Judge Ezra Friedlander, writing in a Monday opinion, said Flanner House Elementary School, Inc., as the charter school organizer, was jointly considered a "charter school" with the actual elementary school under Indiana Code section 34-6-2-49(a).
 Thus, the corporation was considered a "governmental entity" that would trigger the act's notice requirement, Friedlander said. Similarly, the notice requirement also applies to employees of governmental entities, which made summary judgment appropriate to the directors and officers, he said.
Flanner House of Indianapolis next argued that extending the notice and governmental immunity provisions of the act violated equal protection, immunity and open courts provisions in the Indiana Constitution, but the appellate panel also struck those claims down. Specifically, Friedlander said charter schools are statutorily considered public schools, so they are "reasonably classified by the legislature as governmental entities under the Act … ."
"We conclude the disparate application of the Act in this instance constitutes treatment that is reasonably related to the inherent characteristics that differentiate charter schools from private schools and other nonprofit corporations," the senior judge wrote, addressing Flanner House's claims under Article I, Section 23 of the Indiana Constitution.
"Similarly, the extension of the immunity provision of the Act to a charter school and its organizer … is a rational means to achieve the legitimate legislative goal of protecting the public treasury," Friedlander continued. "Accordingly, we conclude that Indiana Code sections 34-23-3-3 and 34-6-2-49(a) reflect a proper exercise of the legislature's authority and do not violate article I, section 12 of the Indiana Constitution."