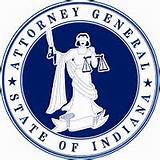 "Although we can agree that hate is wrong and should be roundly discouraged, it has not been our nation's practice to criminalize thought," he writes in the op-ed.
The Attorney General's op-ed is attached and available for publication by any and all media outlets. A photo of the Attorney General is also attached.
If you intend to publish this piece, please let us know by emailing Deputy Communications Director Bill McCleery at bill.mccleery@atg.in.gov.